Parent Claims NJ Teacher Told Students Not to Use Fox News
RARITAN TOWNSHIP — A Hunterdon County mother claimed her son's teacher told them not to use Fox News as a source for school work and homework.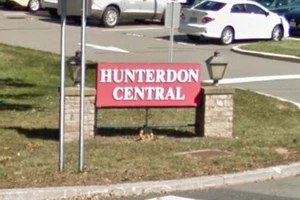 A parent who did not want to be identified told the conservative website MomZette that a global studies teacher at Hunterdon Central Regional High School told their class the network was biased and could not be used as a source for school work or homework. The teacher directed students to only use CNN.
In a statement emailed to the Townsquare News Network, superintendent Jeffrey Moore confirmed the incident and said they "partnered with with parents to understand the needs of our students. We moved swiftly to address their concerns."
Neither the school nor the website disclosed the identity of the teacher.
He wrote that the school has a policy in place to present all sides of an issue.
"We recognize the potential for a teacher, as a trusted authority figure, to sway student opinion about such issues without even setting out to do so," Moore wrote.
Moore also took a swipe at the media, writing that "recent factors have made it even more difficult for students to glean truth from media."
The parent told writer Michele Blood that her initial complaint to the head of the social studies department was skeptical and said her 11th grade honors son likely misunderstood the teacher.
"The mother has yet to speak with the teacher, but she feels pleased with the responses so far from the superintendent, the principal and the 11th grade VP," Blood said in response to a question from the Townsquare News Network.
Fox News Channel was founded and long led by former Republican Party consultant Roger Ailes. The channel is favored by viewers with conservative political views.
Superintendent Jeffrey Moore's Statement
"On Thursday, September 7, 2017, we learned about a decision in a classroom to limit students to certain media sources in an assignment. Without any delay, we partnered with parents to understand the needs of our students. We moved swiftly to address their concerns.

The Hunterdon Central Regional High School District is committed to affording students the freedom and respect they need to develop their own opinions. In fact, we have policy that requires us to present all sides of any controversial issue. We recognize the potential for a teacher, as a trusted authority figure, to sway student opinion about such issues without even setting out to do so. We also know that shifts in technology and other recent factors have made it even more difficult for students to glean truth from media. We, like so many other schools, have pledged to equip our students with tools that will help them navigate, grow, and come into their own. Like so many other schools, we reevaluate our efforts to fulfill this pledge as often as we face change–daily, and even more often than that.

As we move forward, we are working with all staff and administrators to ensure that we have consistent approaches to controversial issues in our classrooms. Now, as always, we remain focused on this and all of the other work of educating the children of our community."
Source:
Parent Claims NJ Teacher Told Students Not to Use Fox News