State Police Want Your Help in Turnpike Dumbbell Incident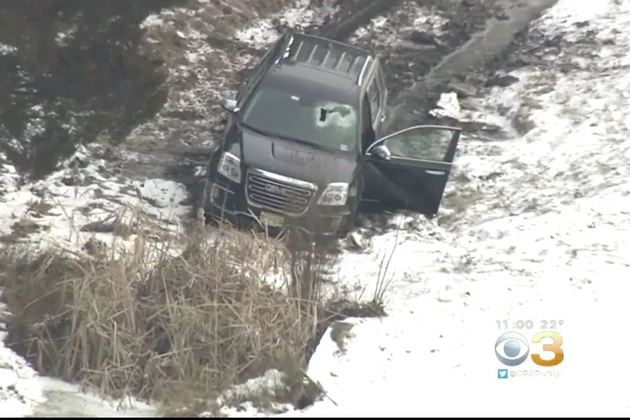 OLDMANS — New Jersey State Police are still trying to figure out how and why a 50-pound dumbbell crashed through the windshield of an SUV on the New Jersey Turnpike Monday morning.
Around 2 p.m. Monday, about seven hours after the incident at mile marker 6.6 on the southbound side of the Turnpike, NJSP's official Twitter account distributed a phone number to call for anyone who might have witnessed the crash, or might have more information.
Seeking info on serious MVA on NJTPK SB MP 6.6 Oldmans TWP. Anyone with info or may have witnessed MVA should call NJSP at 856-235-1937

— NJSP – State Police (@NJSP) January 9, 2017
The driver of the SUV, identified as 75-year-old Jack Decarlo of Hamilton Township (Mercer) in a report by NJ.com citing State Police, suffered serious facial injuries. His 57-year-old wife was also hurt.
Son Jim Decarlo told KYW-TV that his parents were headed to South Carolina for vacation and called the incident "a freak thing" and they hope to learn whether or not it was intentional.
More from WPG Talk Radio 104.1:
Source:
State Police Want Your Help in Turnpike Dumbbell Incident