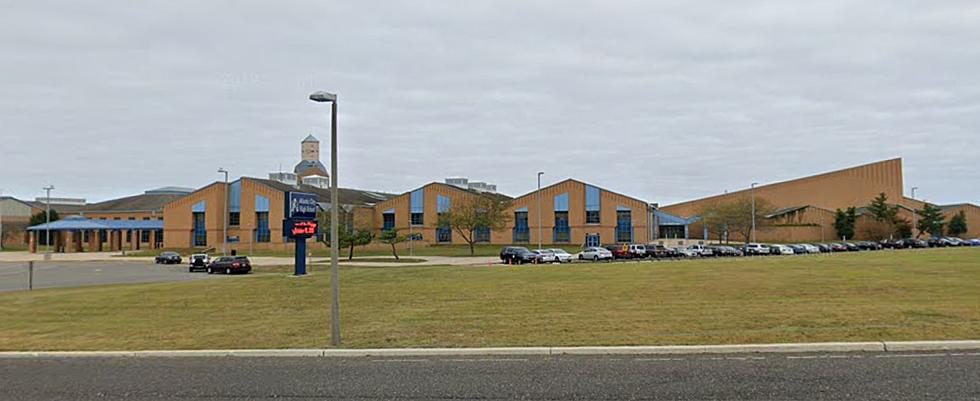 Atlantic City Children In Danger: What Will The Small's Do?
Atlantic City High School - Photo: Google Maps
Last week, we broke the news of an Atlantic City high school teacher being arrested and charged with serious criminal offenses involving endangering the welfare of a child, criminal sexual contact, and official misconduct.
If you missed our coverage, here is a link to the article from last Friday, September 30, 2022.
Read More: Atlantic City Teacher Charged With Criminal Sexual Contact & More
Well-placed sources have advised that there will be more to unfold about this in the future.
A question that many Atlantic City Public Schools staff and parents have raised to us is over this past weekend is … What will Atlantic City Superintendent of Public Schools La'Quetta Small do in response to this latest serious child endangerment incident?
The question is a fair one considering how La'Quetta and Atlantic City Mayor Marty Small appeared to fail miserably when their cousin Kayan Frazier was directly involved in a disturbing situation with a minor child.
In February 2021, Frazier pled guilty to one count of child exploitation involving sexual abuse and child pornography.
Frazier was sentenced to 20 years, plus one month in federal prison.
At the time, there was a significant outcry from the public because of The Small's perceived unwillingness to properly address the disturbing issue involving Frazier.
Further outrage unfolded, when facts became public that after Frazier left his employ as a substitute teacher within the Atlantic City Public Schools system … somehow, Frazier obtained employment with the state of New Jersey. How could this happen?
Frazier's new position with the state continued to provide him with direct access to children.
Frazier worked as a substitute teacher in the Atlantic City Public Schools System for two years (2015-2017).
Frazier was fired for inappropriate conduct after La'Quetta Small said that she found out that "Minor Child #1" had stayed overnight at Frazier's home.
"Minor Child # 1" is how this student is referred to in an elaborate 75-page FBI report about Kayan Frazier.
At the time, Atlantic County Commissioners Frank Balles and Jim Bertino introduced a resolution which called for an investigation into how this could have happened, as children's lives were forever negatively affected because of the state of New Jersey decision to hire Frazier.
Atlantic City Board of Education Member John Devlin has been highly critical of La'Quetta and Marty Small, for how they handled their public positions when a child is endangered in this manner.
Devlin believes that his public criticism of The Small's led to his removal from the Atlantic City Municipal Utilities Authority, where he served as The Board Chairman.
Devlin has previously filed a Tort Claim notice, advising the City of Atlantic City of his intent to sue for damages.
Atlantic City's Firsts Throughout History
Atlantic & Cape May County, NJ Favorite 'Trick Or Treat" Candy
More From WPG Talk Radio 95.5 FM