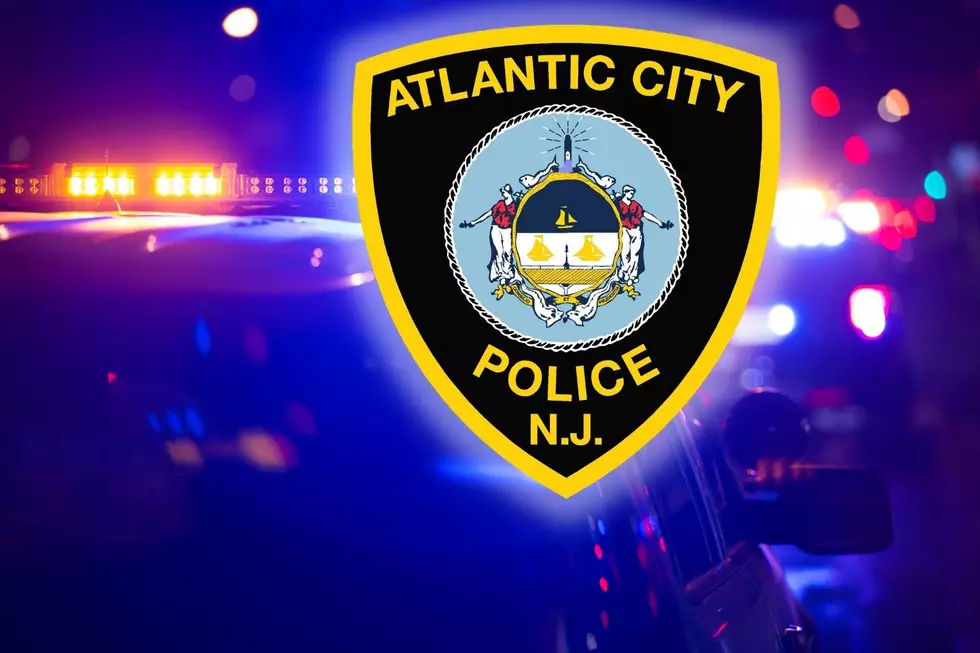 Atlantic City PBA Concerned Over Too Few Officers On Street Patrol
Atlantic City Police Department - Photo: Townsquare Media Illustration
The issue of a lack of an appropriate number of police officers assigned to street patrol duty in Atlantic City, New Jersey has been a long-standing problem.
In most police departments around the country, street patrol officers are the bread and butter of local law enforcement.
It's considered most everywhere else to be the most important assignment in the police department.
Conversely, in Atlantic City, being a street patrol officer is essentially considered to be a punishment of sorts. This has become a very bad culture that must change.
We didn't have to search far for an expert on this topic.
Don Hurley is a retired Atlantic City Police Officer and former Ventnor City and Atlantic City PBA President.
Don Hurley also served as a detective, but, mostly as a street patrol officer in both Ventnor City and Atlantic City.
When he was an Atlantic City Police Officer, there were 440 police officers in Atlantic City. This number dropped to a dangerously low level over the past decade.
"Patrol is the backbone of every police department," said Don Hurley.
"Every accepted model for police operations recommends that 2/3 of a departments compliment of officers be directed to patrol duties. This rarely happens though, and never happened during my tenure with the Atlantic City Police Department," said Don Hurley.
Don Hurley was President of the Atlantic City PBA, Local #24 from 1996-1998.
"We had a serious problem when I worked," said Don Hurley.
"We had 440 police officers and very few were actually in patrol, only about 1/3. I blew the whistle when they diluted it even more and the 4:00 p.m. to 12:00 midnight shift was working with less than 20 officers in an early-late split shift … bringing it down to 6-8 officers for the first hour. It was outrageous," said Don Hurley.
Not to mention dangerous for everyone … the police officers, residents and visitors of Atlantic City.
If that 440 police officer number seemed eye-popping. It should. The state of New Jersey had dangerously cut back Atlantic City to well below 300 police officers in recent years.
Fortunately, now the state is supporting increasing the number of police officers to safer levels overall.
"The state can't run day to day operations in the police department. Only the chief can. Deployments is an authority reposed only with the chief," said Don Hurley.
"The state, as with the city can only make policy decisions. Deployment of manpower is a day to day function within the purview if the chief of police," said Don Hurley.
The problem of a lack of street patrol officers in Atlantic City has not gone away. Now, fast forward to today.
Look at this social media post from the Atlantic City PBA Local #24 from earlier this week:
The Atlantic City PBA has blown the whistle that the state of New Jersey believes that Atlantic City needs only 10 street patrol officers on duty during each shift.
This is absurd and dangerous.
Remember Don Hurley's comments from above. He stared that 20 street patrol officers were required more than 25 years ago.
Atlantic City is much less safe today, than it was back then.
We also asked Don Hurley about his expert professional opinion about the value of a two-officer staffed patrol car assignment.
"With regard to the age-old debate between one and two-manned patrol deployment, it was always my experience that a two-man/woman patrol assignment model is a safer and more effective way to serve the public and provide police protection," said Don Hurley.
We reached out to the current Atlantic City PBA Local #24 President Jules Schwenger, who shared an encouraging update:
"A10 man minimum is absolutely unacceptable, unsafe and will do the complete opposite of clean and safe. We have reassurances from Chief (James) Sarkos that this will not happen. However, the state Department of Community Affairs (DCA) should be ashamed of themselves that it was ever even put on paper," said Schwenger.
There are violent incidents (stabbings and shootings) occurring on what feels like a daily basis.
Now, is not the time to make draconian cuts to the visible street police presence in Atlantic City. Now is the time to beef it up to never-before-seen levels.
The only way to win back the streets from the gang bangers and drug dealers is to implement a relentless, shock and awe strategy.
SOURCES: 31 years covering Atlantic City issues; Don Hurley, former Atlantic City PBA Local #24 and identical twin brother to Harry Hurley and Atlantic City PBA Local #24 Facebook post.
$3 Billion Bader Field Atlantic City Project Planned
Philadelphia and Atlantic City developer Bart Blatstein has announced plans to develop a multi-billion dollar mixed-use project at Atlantic City's Bader Field.
Fun Things To Do In The Atlantic City Area During The Winter Cold
More From WPG Talk Radio 95.5 FM