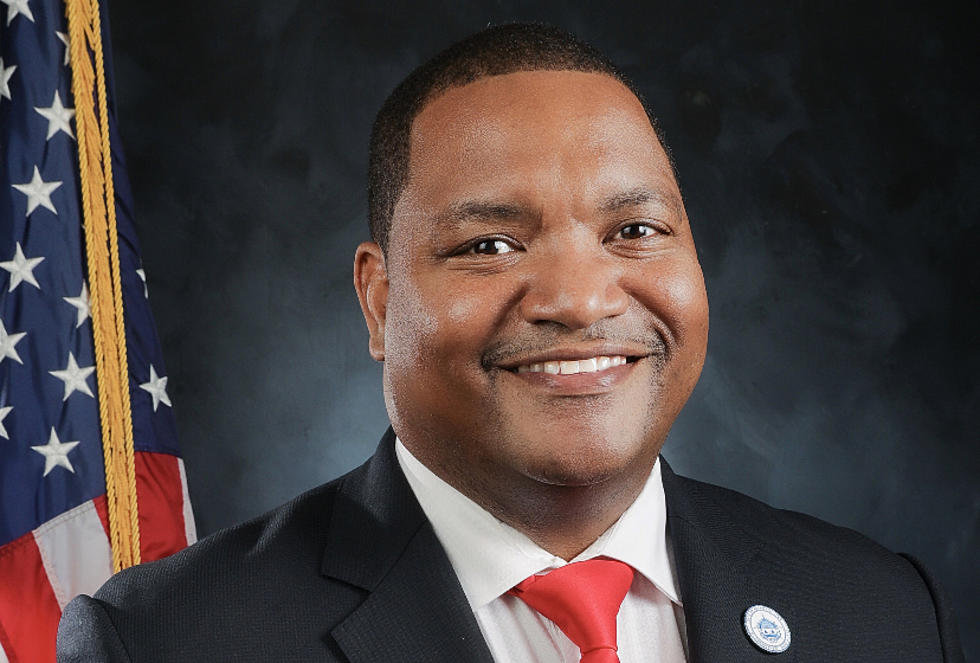 Devlin Has Filed A Big Lawsuit vs. Atlantic City & Mayor Small
Atlantic City Mayor Marty Small
BREAKING NEWS FIRST REPORT
We have learned and confirmed that John Devlin has filed a massive lawsuit against The City of Atlantic City, Mayor Marty Small, City Council Members, Atlantic City Municipal Utilities Authority and others.
Devlin is the current Chairman of the Atlantic City Municipal Utilities Authority (ACMUA).
Devlin is a career, retired Atlantic City Police Officer.
Devlin is also a sitting member of the Atlantic City Board of Education, where he has served for many years as The Board President.
We have confirmed that the first hearing regarding Devlin's lawsuit is scheduled and it reads as follows:
Subject: RE: JOHN DEVLIN V. CITY OF ATLANTIC CITY, ET. AL.
Please be advised that we have just received notification from the Court that this matter will be heard on Tuesday, January 25, 2022, at 9:00 a.m. before The Honorable James P. Savio.
Thank you.
We have obtained the first and only public comments from Devlin about this as follows:
This is absolutely a political attack against me and a classic abuse of power orchestrated by the Mayor of Atlantic City.

I have been serving my country, the public and the City of Atlantic City since the young age of 18. I will not waiver at idol threats, frivolous allegations or crack under political pressure from a power hungry administration.

I will continue to be outspoken and will do my do diligence to protect the children, tax payers and anyone who uses the services of the ACMUA.

All other comments/ questions should be directed to my attorney Mr. David Castellani, said Devlin.
Atlantic City Council recently held a special meeting, for the purpose of attempting to remove Devlin from the ACMUA.
At this meeting, Atlantic City Council voted 5-3 to move forward with a formal investigation regarding potentially removing Devlin from the ACMUA Board.
It simply can't be ignored that Devlin did not recently support Mayor Small's wife, La'Quetta Small for Superintendent of the Atlantic City Public Schools.
Devlin supported a nationwide search, which had been underway at the taxpayer cost of $ 50,000.
The superintendent search was abruptly short-circuited, and the Atlantic City Board of Education voted to hire Mrs. Small, where she is now the superintendent.
The effort to try and remove Devlin from his board seat on the ACMUA appears to be highly political in nature.
Devlin has obtained the legal counsel of local Attorney David Castellani.
Castellani has a winning track record against the City of Atlantic City in previous legal matters.
We have also confirmed through an impeccable Atlantic City Hall source that late on Tuesday, January 11, 2022, Castellani contacted Atlantic City Counsel Robert Tarver.
Castellani advised Tarver that Devlin litigation against the City of Atlantic City and certain individuals would be forthcoming.
That day has now officially arrived.
HERE ARE THE JOHN DEVLIN ALLEGATIONS:
Castellani maintains that the City Council charges against John Devlin (to justify his removal from the ACMUA) are frivolous and at the illegal urging of Mayor Small and other City and Atlantic City Municipal Utilities Authority members past and present.
Castellani requested a hearing on the charges.
Further, Castellani advised Tarver that they intend to move before the New Jersey Superior Court to invalidate the matter, claiming that is in violation of Mr. Devlin's rights to due process.
Castellani also contends that certain City Council members and Mayor Small are in violation of the New Jersey Open Public Meetjngs Act.
Additionally, Castellani telegraphed to Tarver to expect the filing of a Tort Claims Notice against the City of Atlantic City, ACMUA and the individual offenders.
Castellani also intends to reach out to the Atlantic County Prosecutors office to request that they initiate an investigation into Mayor Small and Council's acts of public corruption, which the Devlin team believes rises to the level of official misconduct.
Finally, in Castellani's communication to Tarver, we have confirmed that he requested the opportunity to discuss the scheduling of the hearing and mutually exchange discovery materials.
Here's an exclusive copy of Page 1 of the 14 page complaint. The complaint is dated yesterday, January 21, 2022.
This breaking news exclusive remains a developing story. Updates will be provided here as warranted.
Atlantic City's Firsts Throughout History
Steel Pier
More From WPG Talk Radio 95.5 FM