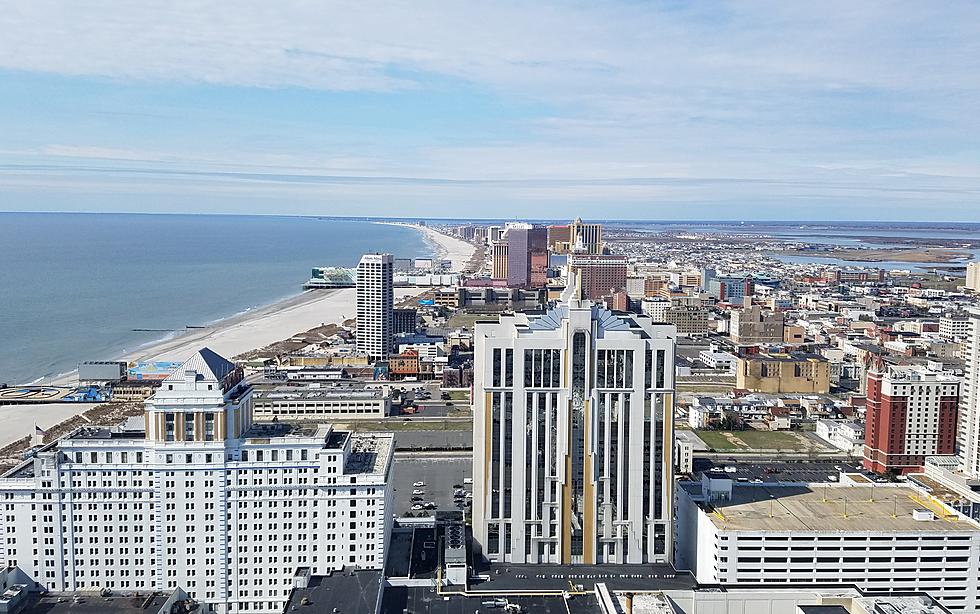 Exclusive: Prosecutor Announces New Atlantic City Crime Initiative
Atlantic City Skyline - Photo: Townsquare Media South Jersey
Atlantic County, New Jersey Prosecutor Will Reynolds provided us with an exclusive, when he announced today for the first time, the establishment of a first-ever (Atlantic County) Violent Crime Initiative, (VCI).
Reynolds described it as follows:
"The Atlantic County Prosecutor's Office is creating a working group of law enforcement agencies at the local, county, state and federal level to address violent crime in both Atlantic City and the rest of Atlantic County."
"First Assistant Prosecutor Erik Bergman and The new Chief of Detectives in 2023 Pat Snyder will spearhead this effort to stop violent crime in our communities. This will be a game changer for law enforcement that will include targeted investigation and targeted prosecution," said Reynolds.
Reynolds confirmed that it is a county-wide initiative, however, he acknowledged that the focus will be on Atlantic City.
Reynolds also shared some Atlantic City violent crime statistics that may surprise you.
There were 14 Atlantic City homicides in 2021, as compared to 7 homicides in 2022.
Additionally, we asked about overall violent crime statistics in Atlantic City 2021 versus 2022. Reynolds said that violent crime, year-over-year is flat.
Both of these may surprise those who believe that 2022 has been a year of sharp increase with respect to violent crime.
We also discussed that all of the specialized units within both the Atlantic County Prosecutor's Office and Atlantic City Police Department are both proactive and reactive following the commission of a violent.
A good example of this is the ACPO "Guns, Gangs and Narcotics unit.
Another Atlantic County Prosecutor's Office crime statistic is the fact the ACPO has a 100 percent solve rate for homicides for 2022.
Reynolds also confirmed that the Atlantic City Police Department has not had a single excessive force (against a police officer) complaint filed for 2022 … and, only one was filed in 2021.
Reynolds also highlighted that 500 lights have been repaired in Atlantic City … further detailing that the enhanced lighting has helped during recent shootings, enabling crimes to be solved fast.
Reynolds credited local, county, state and made a special mention to the New Jersey Casino Reinvestment Development Authority.
Finally, Reynolds addressed that their efforts are not about "achieving results for the next 6 months. This is about achieving results for the next 25-30 years," said Reynolds.
His rationale is sound in that this is "our home and we want to raise our children here and for our children to be able to raise their children here," said Reynolds.
$3 Billion Bader Field Atlantic City Project Planned
Philadelphia and Atlantic City developer Bart Blatstein has announced plans to develop a multi-billion dollar mixed-use project at Atlantic City's Bader Field.
Fun Things To Do In The Atlantic City Area During The Winter Cold
More From WPG Talk Radio 95.5 FM