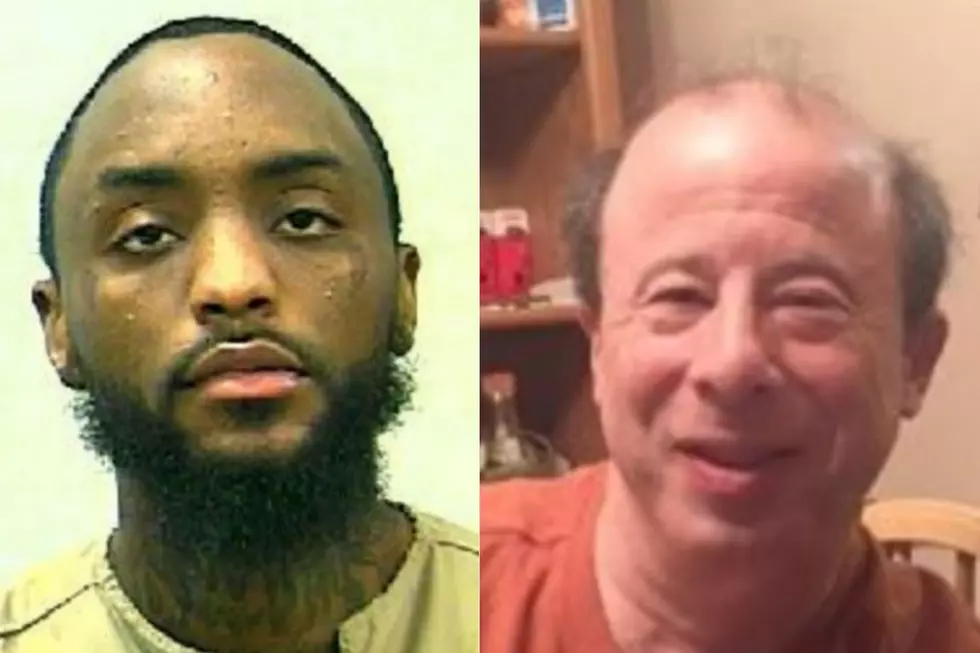 NJ Man Who Murdered White Victim on Basis of Race Sentenced to Prison
Jamil Hubbard is charged with murder in the death of Jerry Wolkowitz (NJDOC/Jerry Wolkowitz Memorial Fund via GoFundMe)
FREEHOLD TOWNSHIP — A killer who admitted to beating a white freelance photographer into a vegetative state on the basis of race has been sentenced to more than life in prison.
The victim, Jerry Wolkowitz, never woke up after the shocking attack from behind in a Freehold Township parking lot on May 1, 2018. Wolkowitz, who is white, died over five months later at the age of 56.
Jamil Hubbard, 30, was sentenced last week to life in prison plus another 35 years for the killing. After a seven-week trial in November, the Sayreville man was convicted of first-degree murder, first-degree bias intimidation, second-degree eluding, third-degree theft, third-degree motor vehicle theft, and a weapons offense.
Hubbard, who is Black, told detectives that the attack was racially motivated and that Wolkowitz didn't do anything to provoke him. Video of the police interview was played in court during a March 2021 hearing, the Asbury Park Press reported.
"White," Hubbard said when questioned about his motive. "Old white man. Nothing.''
Monmouth County Prosecutor Raymond Santiago commended the sentence.
"Racism has no place in our community," Santiago said. "The evidence demonstrated this brutal attack was a targeted one, based on race, and such abhorrent behavior cannot be tolerated."
⭕ Horrific beating turned police chase
The Monmouth County Prosecutor's Office said that Wolkowitz was attacked at 7:15 a.m. in the area of the parking lot of the Chesterfield Apartments.
The night before the attack, Hubbard had gotten into an argument with his ex-girlfriend, who lived at the Chesterfield Apartments. Officials said that Hubbard slept in his car overnight and when he woke up, he saw Wolkowitz.
Hubbard came up from behind and struck his victim on the head and face.
Hubbard then dragged Wolkowitz into the parking lot and stole his wallet and car keys. The attacker then got behind the wheel of his victim's Kia Forte and used it to drive over him.
A police chase ensued as officers tried to bring Hubbard into custody. But the situation quickly got out of hand as he drove faster and the chase was cut short.
Soon after, the Kia was found abandoned in Sayreville on Bordentown Avenue. Police found Hubbard at his residence in the Winding Wood Apartments and took him into custody.
Biggest NJ company layoff notices in 2022 and 2023
In some cases, workers may be offered back their jobs or transfers to different locations.
Here's a look at more than a dozen of the biggest announcements within two years.
More From WPG Talk Radio 95.5 FM