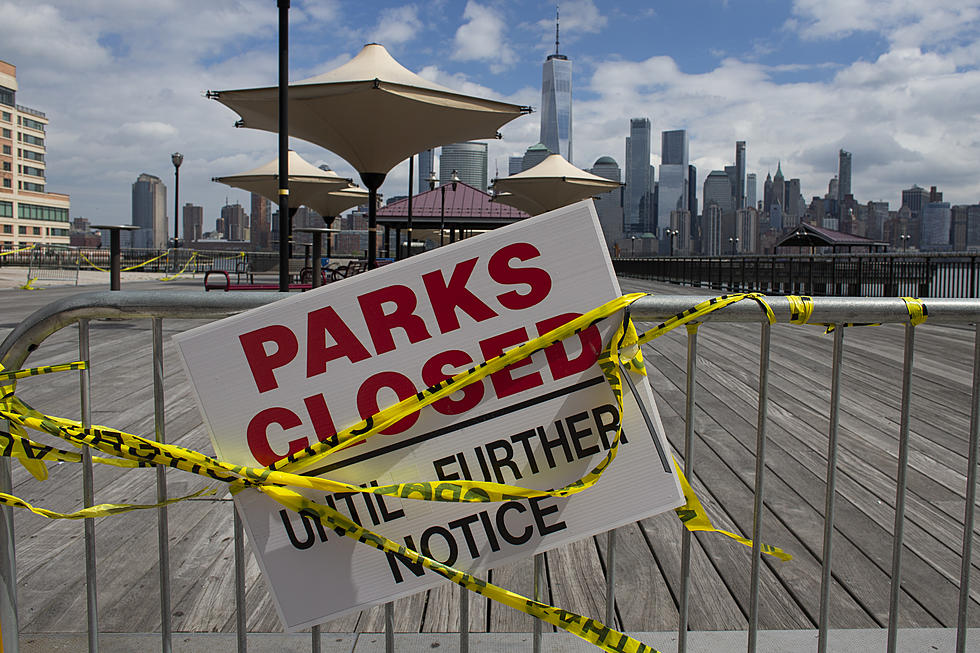 NJ Reopens State and County Parks, Golf Courses on May 2
Getty Images
Gov. Phil Murphy will sign an executive order to reopen all state parks and allow golf courses and county parks to reopen.
The order takes effect on Saturday, May 2, and will mandate social distancing.
The order comes after a growing number of municipalities had already begun to reopen their parks as the pandemic emergency continues.
Also in Hudson County, which has been one of the hardest hit by the coronavirus, the mayors of Hoboken, West New York, North Bergen, Union City, Guttenberg and Weehawken have begun meeting to discuss plans to reopen their own municipal parks.
"Acting as one collaborative group in our approach ensures that no park is unintentionally attracting additional residents of surrounding municipalities due to conflicting rules and regulations," the mayors said in a joint statement. "This will allow our cities to take a cautious and deliberative approach that prevents the unintended spread of COVID-19, while promoting social distancing to the greatest extent possible."
The mayors of the Wildwoods this week also said they are discussing reopening their resort beaches. Ship Bottom on Long Beach Island already opened its beach to residents. Other Jersey Shore communities have kept their beaches open while closing their boardwalks.
Murphy announced an executive order on April 7 closing all state and county parks after reports that people enjoying springtime were packing several locations. He left the decision to close municipal parks to local governing bodies.
The decision to close parks was one of the governor's least popular actions amid widespread support for Murphy's response to the emergency overall, a recent poll shows. Some Republican lawmakers pushed back on the park closures, particularly the closure of golf courses, arguing that social distancing could easily be enforced at parks and that people need places to go outdoors for their mental and physical health.
Murphy, however, resisted as both deaths and new cases of COVID-19 climbed into the thousands.
On Wednesday, the state recorded another 329 deaths from COVID-19, for a total of 6,770 since the start of March. Murphy noted that the death toll is now larger than what the state has cumulatively lost on 9/11 and in every armed conflict since World War I.
On Tuesday, the Republican Monmouth County Freeholder board called on the state to reconsider the closure of the 24-mile Henry Hudson Trail, which they described as an important "transit way" for residents.
The trail stretches from Atlantic Highlands, west along the Raritan Bay through Middletown, Keansburg, Hazlet, Union Beach, Keyport and Aberdeen before ending in Freehold at Route 537.
"The complete closure of this transit way causes serious safety issues that cannot be ignored. The Henry Hudson Transit Trail provides a safe way for Monmouth County residents to get to work by providing a way for residents to avoid walking on major highways," the freeholders said in a written statement. the freeholders said in a written statement. the freeholders said in a written statement.
Enter your number to get our free mobile app
More From WPG Talk Radio 95.5 FM