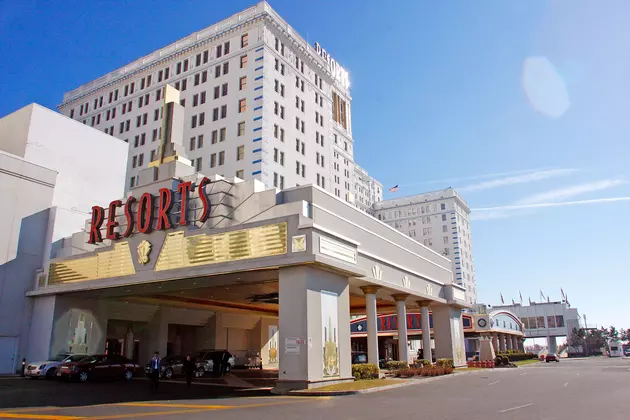 Resorts Casino Hotel Changed Everything In Atlantic City, NJ
Donald Kravitz, Getty Images
This is a monumental day in Atlantic City history. You can't overstate the significance.
Resorts Casino Hotel in Atlantic City officially opened 44 years ago today.
Steve Lawrence rolled the dice when then Resorts International opened its doors at exactly 10:00 a.m. on May 26, 1978 … New Jersey Governor Brendan Byrne, State Senator Steve Perskie, and other dignitaries looked on.
The Casino Control Act in the early days, only allowed casinos to operate for 18 hours a day during the week and 20 hours a day on the weekends.
Resorts Casino Hotel forever changed the landscape and fortunes in Atlantic City. This day, 44 years ago was an absolute turning point in Atlantic City history.
The unbridled success of Resorts Casino Hotel spawned more than 30 consecutive years of non-stop robust development in Atlantic City.
Resorts International believed in Atlantic City and played "long ball" before anyone else had the vision to do so.
Here's a real treat, below is a photo by one of the most respected and talented photographers in Atlantic City history, Gregg Kohl.
This photo has not been seen for more than 44 years. It was published exactly one time only, on May 27, 1978 in The Press of Atlantic City.
Resorts International, which was formed in March Of 1968, a full decade before opening Atlantic City's first legal Casino.
They put their money where their mouth was, investing millions of dollars to purchase an option for a 55-acre tract of land on the boardwalk in Atlantic City.
Resorts International closely followed each and every iteration, as attempts to bring casino gambling to Atlantic City, as well as to the entire state of New Jersey failed three times, before finally being successful on the fourth attempt to bring casino gambling to New Jersey.
Whenever the gambling initiative was presented on a state-wide basis in New Jersey, it failed.
In 1976, The referendum finally passed when casino gaming would be limited to Atlantic City only. There was so much uncertainty about it, that support for state-wide gaming couldn't win the approval of the electorate.
The referendum finally passed when casino gaming would be limited to Atlantic City only.
However, the citizens of New Jersey had no problem at all approving casino gambling it for Atlantic City only. This shortsightedness of the state electorate has turned into a near half-century windfall for Atlantic City.
Resorts International committed substantially to the November, 1976 gaming referendum which The New Jersey electorate approved.
44 years later, Resorts Casino Hotel Atlantic City remains healthy and strong, under the ownership of Morris Bailey and the leadership of long-time President and Chief Executive Officer Mark Giannantonio.
Bailey is an incredibly committed boutique owner, who has loved Atlantic City and believed in Atlantic City for many decades.
We've reached out for some icons to comment about this anniversary.
Tom Cantone is The President of Sports and Entertainment for MGE, the corporate entity of Mohegan Sun, who said:
"When you were the first … you are the trailblazer and the leader for all to follow… Resorts has done that from day one and under Mark's incredible leadership, will continue to lead well into the future," said Cantone.
One year ago today, I spoke with Senator Perskie, who is the author of the New Jersey Casino Control Act. He said:
"We've come a very long way since 1978, but we've still got a long way to go to create the City that we dreamed about."
"The good news is that it seems that all of the separate interests are now in a position to work together to build our future."
"The neighborhood associations, the Chamber of Commerce, the Casino Association, the Boardwalk Merchants, CRDA, developers such as AC DEVCO, Stockton University, are all working closely with Mayor Small and his staff and with the Lieutenant Governor to create our future."
I am very optimistic about the coming years," said Perskie.
Former Senator Bill Gormley said about Resorts Casino Hotel Atlantic City and legalized gambling in Atlantic City
"It was a miracle. It all seemed to turn around one day. The moral of the story is that we may have our Damon Runyon characters in Atlantic City … but, never bet against Atlantic City. Atlantic City always has one more comeback," said Gormley.
The current Atlantic County State Senator Vince Polistina said:
"The opening of Resorts ushered in a new era for the entire South Jersey region. The property has an outstanding 44-year history and a legacy of forever altering the fortunes for Atlantic City as the first casino property.
"We look forward to what's to come as we know Morris Bailey and Mark Giannantonio remain committed to reinvestment in the property and the redevelopment of the City envisioned when Resorts opened in 1978," said Polistina.
We want to close with reflections from Giannantonio:
"Memorial Day 2022 represents the start of our 44th year in business and it's a milestone for both our property and our team members, some of whom have been with us since the very beginning," shared Mark Giannantonio, President and CEO of Resorts Casino Hotel. "
"Many Atlantic City casinos have come and gone over time, but we embrace the leadership role we play in the Atlantic City Community and look forward to being here for many years to come," said Giannantonio.
Atlantic City's Firsts Throughout History
The Major Casinos In Atlantic City
More From WPG Talk Radio 95.5 FM