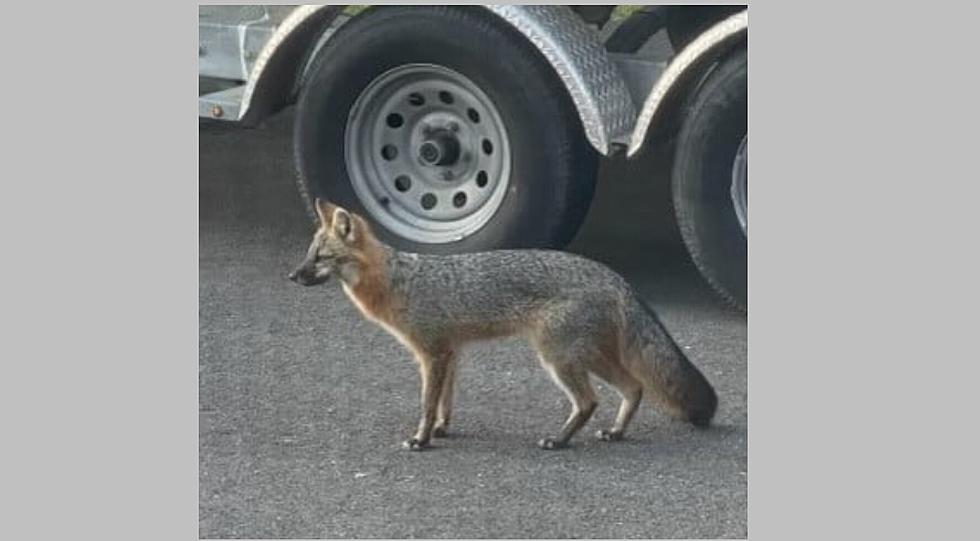 Vineland Alerts Pet Owners About Possible Rabies From Rabid Fox
Vineland Health Department
The Vineland Health Department is warning residents about a rabid fox that was loose in town for several days.
The fox was exhibiting strange behavior in the area of Riviera Blvd. and attacked three people and chased two others before being caught last week.
In a Facebook post, Robert Dickinson, Health Officer for the City of Vineland Health Department said the concern now is for pets or other wildlife that came into contact with the rabid fox.
"We would like homeowners to examine their pets for wounds of unknown origin and if anything suspicious is found please see your veterinarian or contact the health department. We are also asking residents in the area to be watchful for any animals exhibiting strange behavior, signs of illness or undue aggression. We do not know at this time how long the fox has been ill, if it has attacked any other wildlife or if there are other foxes which could be rabid as well. Individuals who may have come in contact with, or had their pets come in contact with the fox are encouraged to contact the Health Department at 856-794-4131."
According to Dickinson, rabies in humans is rare in the United States. There are usually only one or two human cases per year. The individuals who were attacked by the fox are receiving prophylaxis treatment and are under the care of their healthcare provider.
It is important that you have your pets vaccinated. Rabies is a virus that can infect all species of mammals.
Raccoons, skunks, foxes, coyotes, groundhogs and bats are known to carry the virus and infect other animals.
12 Animals That Are Illegal to Own as Pets in New Jersey
LOOK: 30 fascinating facts about sleep in the animal kingdom
More From WPG Talk Radio 95.5 FM