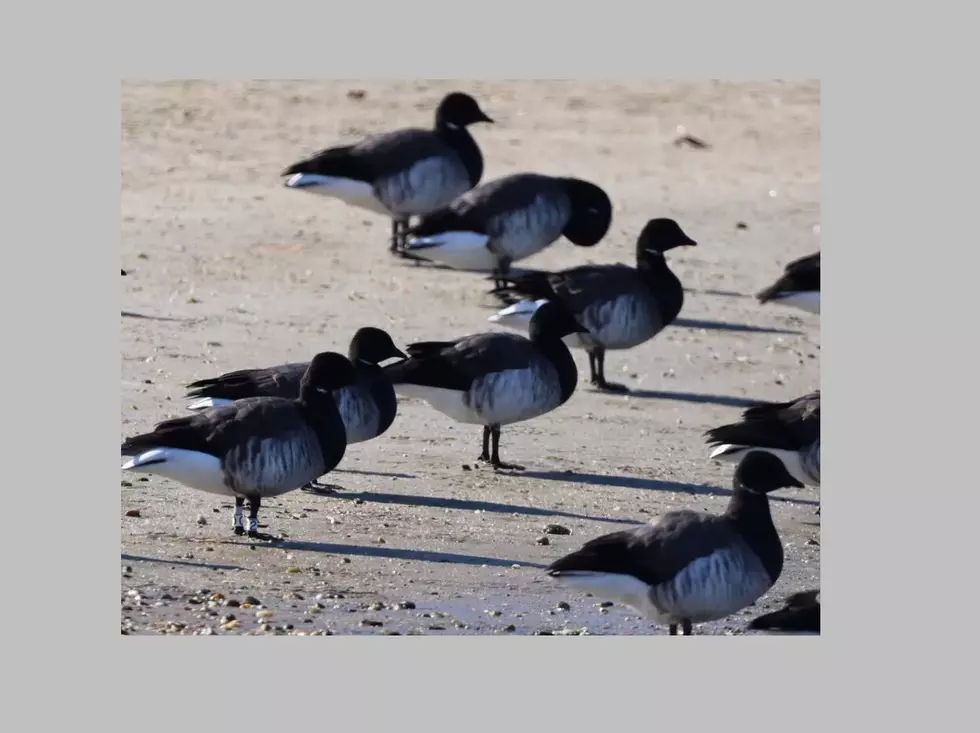 Wildlife Group Asks How Brant Geese Died on Rt. 9 in Linwood
YouTube
How did a flock of migrating brant geese end up dead or injured on New Road near Mainland Regional High School in Linwood Saturday morning?
South Jersey's Wild at Heart Rescue says twelve of the birds were found dead or injured in the road Saturday at about 9:45am and it seems most likely that the birds were hit by a passing vehicle.
A less likely scenario is that the birds hit power lines and landed on the road.
According to The Press of Atlantic City, Wild at Heart Bird Rescue organizer Marylee Morinelli of Mays Landing responded to a call for help about the brant and when she arrived two men had managed to move five injured birds off the road so they could be helped.
The birds were captured in nets and taken to an animal refuge in Medford for treatment. Two of the injured birds later died and the surviving three are being cared for.
Morinelli told the Press of Atlantic City that someone of the scene had put forward the possibility of the birds hitting a power line, but the idea seems unlikely.
"There was one person who said they thought they saw them hit the wire overhead, and then they fell and got hit, but I just don't know about that — for 12 to fall at once?"
She said it's more likely that they were walking slowly across the road and were hit.
"Either the driver didn't see them or — I'm hoping it wasn't intentional," Morinelli said.
Wild at Heart Rescue posted a message about the dead and injured brant on their Facebook page Saturday,
UPDATE: For clarification the gentleman in the red truck was not injuring the birds he was assisting the birds. the birds that were seen being picked up by the neck were already deceased and he was putting them in a pile for the city. They were a very nice family that stopped and tried to help so just want everyone to know that!
Someone plowed into a flock of Brandt in front of mainland high school if anyone has any information regarding this atrocity please contact me at 6095152415
According to the New Jersey Department of Environmental Protection, Atlantic brant spend the winter primarily along the coast of New Jersey and Long Island, New York. During the spring, they migrate about 2,000 miles to breed in the eastern Canadian Arctic.
 If you have any information about the dead and injured brant found Saturday on New Road in Linwood, contact Morinelli at 609-515-2415 or message her through the group's page at 
facebook.com/wildatheartbirdrescue/
.
Enter your number to get our free mobile app
Adorable, Adoptable Dogs at the Humane Society of Ocean City
More From WPG Talk Radio 95.5 FM