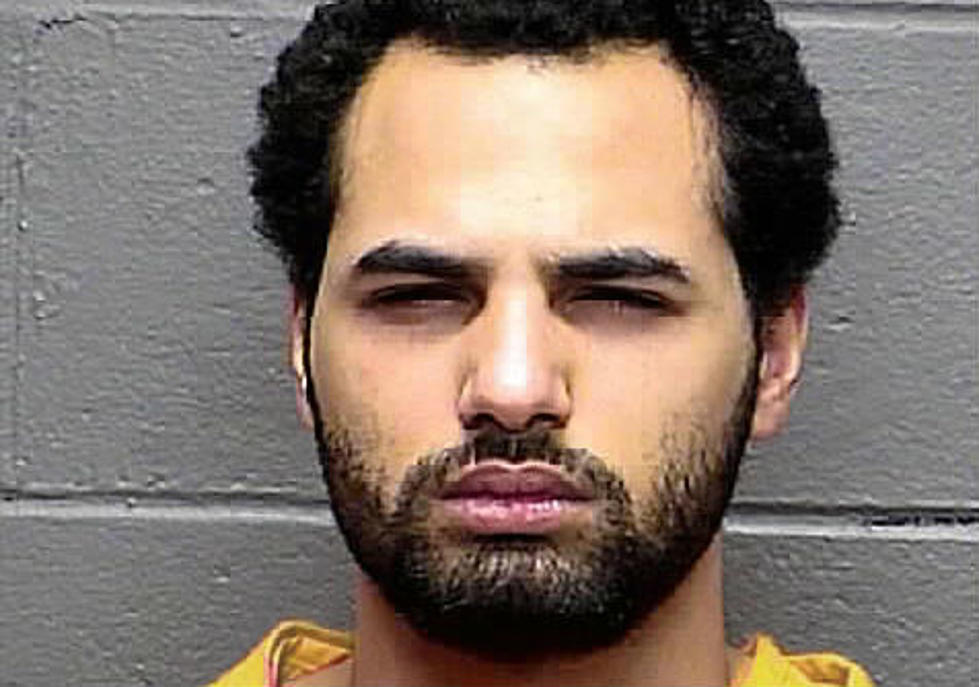 Admitted Runners in Paterson-to-Shore Heroin Ring Sentenced
Richard Michilena (NJ Atty. General's Office)
Two North Jersey men who admitted running massive amounts of heroin to Ocean and Atlantic Counties from Paterson head to prison for 10 years each.
Richard Michilena, 27, of Elmwood Park, and Bolivar Delacruz, 40, of Lodi, were sentenced today in Trenton, according to information from New Jersey Attorney General Christopher S. Porrino. They pleaded guilty in Feburary to a charge of possession with intent to distribute heroin.
Michilena and Delacruz were among 19 arrestees in 2015, when the Atlantic City Task Force (ACTF) crushed a network that placed an estimated 30,000 doses of heroin on the streets each month.
ACTF agents, during eight months leading to the arrests, seized 16,000 doses and more than $52,000 cash. Investigators alleged that the drug was mixed with the deadly synthetic fentanyl. They also asserted that operatives struck deals in front of young children, employed a minor to push the drugs, and took public assistance subsidies in exchange.
Michilena and Delacruz were arrested April 18, 2015, in Paterson, during an alleged deal with Helene Gonzalez, 39, of Pleasantville, and Tank Hopkins, 35, of Galloway, who were under ACTF surveillance.
According to authorities, detectives confiscated a purse containing $23,885, that Gonzalez and Hopkins gave in payment, along with 10,000 doses, packaged in 200 bricks of 50 packets each, found in a duffel bag in the BMW that Michilena drove. Court proceedings against Gonzalez and Hopkins have yet to begin.
ACTF investigators attached to the probe, under the Attorney General's direction, included the New Jersey State Police, Parole Board and Division of Criminal Justice, Atlantic County and Ocean County Prosecutor's Offices, Atlantic County Sheriff's Office, and police from Atlantic City, Pleasantville, Little Egg Harbor, Brigantine Beach, Hamilton Township, Egg Harbor Township, the New Jersey Air National Guard, U.S. Marshals Service, ICE Homeland Security Investigations, U.S. Drug Enforcement Administration, and Federal Bureau of Investigation. .
"By supplying large quantities of heroin for distribution in two of the counties hardest hit by the opiate epidemic, these two men were profiting from addiction and death," Porrino said in prepared remarks. "Thanks to the tremendous work of the Atlantic City Task Force and its many law enforcement partners, they now face lengthy prison sentences."
"Through this investigation, we cut off a major pipeline of heroin flowing from the distribution hub of Paterson to Atlantic City," said Director Elie Honig of the Division of Criminal Justice. "Strategic investigations such as this one save lives in two ways: by disrupting the supply of deadly heroin and by reducing the violence inevitably associated with street-level drug dealing."
"Nothing less than a multi-jurisdictional partnership was needed to dismantle this drug dealing network that operated in various counties throughout the state," said Colonel Rick Fuentes, Superintendent of the New Jersey State Police. "There is no doubt that the actions of these drug dealers contributed to the downward spiral of those who are plagued by heroin addiction. I commend all of the law enforcement agencies that worked together to shut down this major flow of drugs into our communities."
Source: NJ Attorney General's Office
More From WPG Talk Radio 95.5 FM