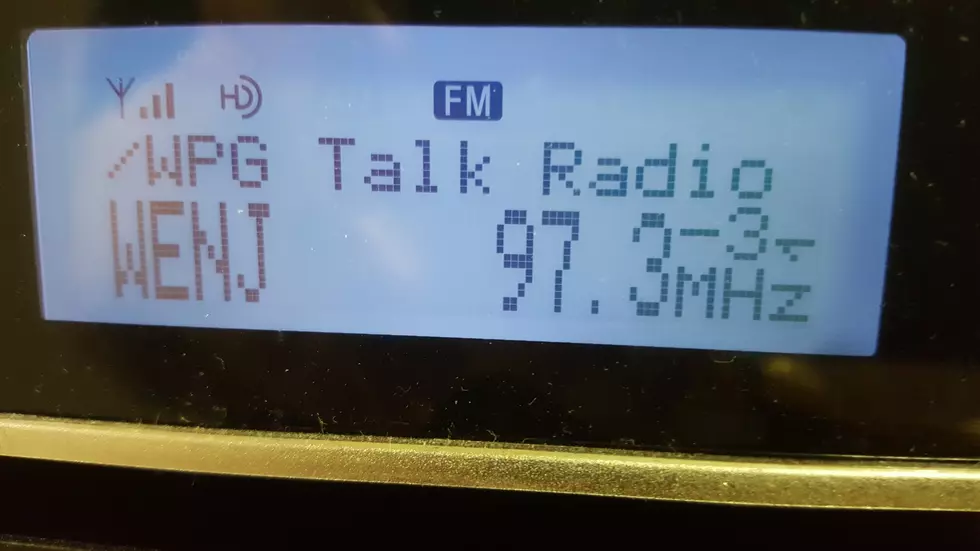 Listen to WPG Talk Radio 95.5 FM on 97.3-HD3
WPG Talk Radio 95.5 FM on 97.3-HD3 / WENJ-HD3 - Photo: Chris Coleman
If you have a HD Radio in your car, you can hear WPG Talk Radio 95.5 all over South Jersey and beyond.
HD Radio allows broadcasters to transmit multiple channels of radio on a single radio station. Many newer vehicles have an HD radio, which allows you to hear all of these "hidden" radio stations.
If your vehicle has an HD Radio, you can hear WPG Talk Radio 95.5 simply by tuning to 97.3-HD3.
If you are traveling across South Jersey, you can hear WPG programming on 97.3-HD3 across all of Atlantic, Cape May, Cumberland, and Salem Counties, plus portions of Delaware.
Thanks for listening!
More From WPG Talk Radio 95.5 FM