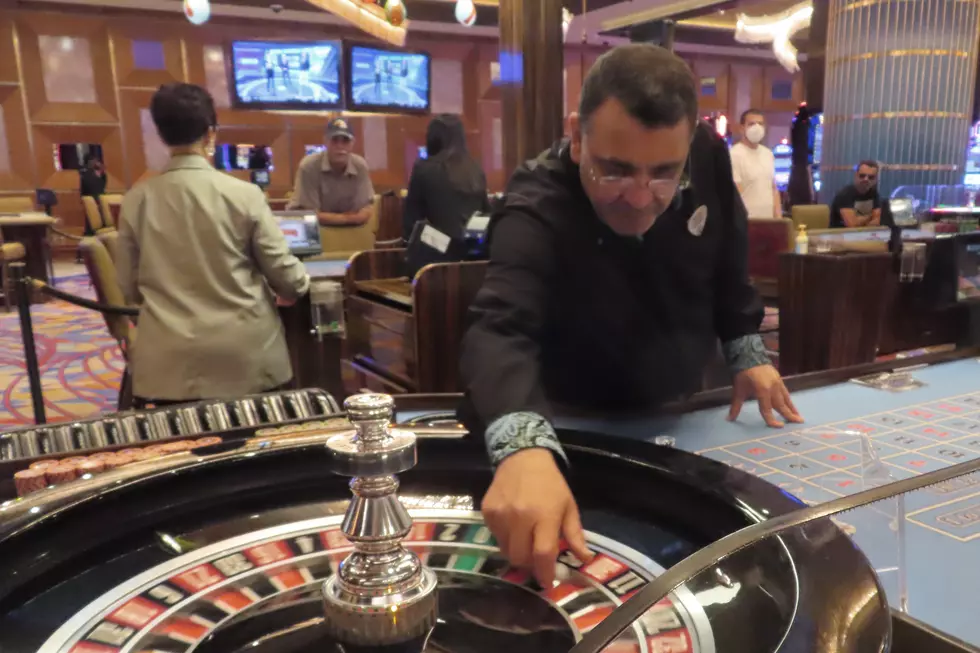 Atlantic City, NJ casino revenues: online up, in-person down
AP
In-person gambling is still the king of gaming revenue in the Garden State, but remote bets continue to take up a larger share of the action.
According to May 2023 figures released by the Division of Gaming Enforcement, the internet gaming win posted by operators reflected an 18.7% increase over May 2022.
Sports wagering revenue from online, casino, and racetrack bets jumped by more than 33% year over year.
But slot and table-game wins by Atlantic City's nine casinos in May came in more than 2% short compared to a year prior. In April, slots and table games posted a 1.6% year-over-year decline.
At $164.1 million, internet gaming in May 2023 represented about 38% of total gaming revenue for Atlantic City operations. Its share was 35% in May 2022, and less than 15% in May 2019.
Casinos are glad to bring in betting revenue from any source, but with internet bets, they have to share a percentage of the winnings with the online operators, and the consumer isn't spending any other money on non-gaming activities.
"Traditional gaming products like slots and table games are not growing as quickly as newer products — for example, online slots and mobile sports betting," said Jane Bokunewicz, faculty director of the Lloyd D. Levenson Institute of Gaming, Hospitality and Tourism at Stockton University. "This hints at a lasting change in consumer behavior as casino patrons have made these newer products part of their regular casino experience."
But Bokunewicz is not sounding the alarm for Atlantic City's gaming halls. The $227.3 million won by the casinos in May actually represents a small increase from 2019, prior to the coronavirus pandemic. And at $1.1 billion, year-to-date brick-and-mortar casino win is up 3.1% compared to the same period in 2022.
"There is still a demand for in-person casino gaming," Bokunewicz said. "People still want that overall casino experience — entertainment, food and beverage, hotels."
Those non-gaming resort amenities are becoming a bigger part of the revenue pie for casinos. Their revenue grew in the first quarter of 2023; casino revenue dipped.
The summer is typically the strongest season for Atlantic City's casinos. Figures from June are scheduled to be released on July 14.
Report a correction 👈 | 👉 Contact our newsroom
LOOK: Here are the states where you are most likely to hit an animal
Hitting an animal while driving is a frightening experience, and this list ranks all 50 states in order of the likelihood of such incidents happening, in addition to providing tips on how to avoid them.
Play ball NJ: These MLB pros are from New Jersey
A fair amount of New Jersey born baseball players have made it to the majors. These pros, active to start the 2023 season, all have NJ roots.
More From WPG Talk Radio 95.5 FM