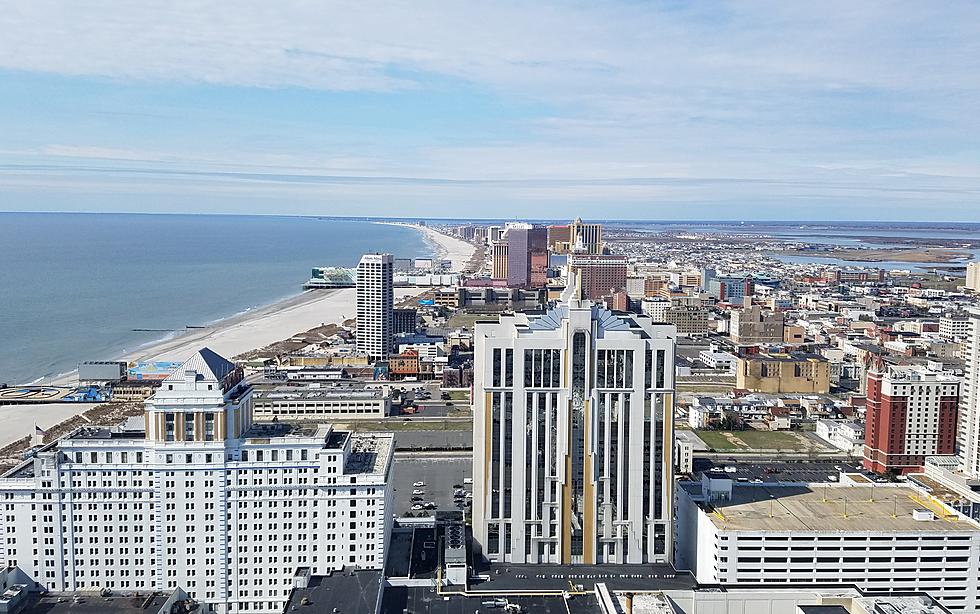 Atlantic City, NJ Mayor – Profane Verbal Attack Vs. Man Suing Him
Atlantic City Skyline - Photo: Townsquare Media South Jersey
The Atlantic County Democratic Convention had no drama whatsoever - that is - until Atlantic City Mayor Marty Small started throwing a lengthy, profanity-laced verbal attack towards John Devlin.
The Small verbal tirade took place on Sunday, March 19, 2023 at approximately 3:45 p.m. during the 48th Annual Atlantic County Democratic Convention, held at the Seaview Hotel in Galloway Township, New Jersey.
Devlin is a retired career Atlantic City Police Officer and a more than 20-year member of the Atlantic City Board of Education.
Devlin was also the immediate past Chairman of the Atlantic City Municipal Utilities Authority.
Devlin left the Atlantic City Municipal Utilities Authority by an unprecedented removal process, allegedly led by Marty Small.
Atlantic City Council President George Tibbitt publicly confirmed this on Townsquare Media airways when he said, "Mayor Marty Small lied to us about John Devlin. We owe John Devlin a public apology," said Tibbitt.
Tibbitt offered this public apology in real time, while Devlin is suing Marty Small, his wife La'Quetta Small, many other individuals and the City of Atlantic City.
Here is Tibbitt's account of what happened yesterday at the Atlantic County Democratic Convention:
"I was merely doing my part and attending the Atlantic County Democratic Convention as I have for the last twenty years," said Devlin.
"It should be known that I paid for myself and a guest to support my political party. While exiting the convention, Mayor Marty Small completely ambushed me in front of the following people as follows," said Devlin.
Atlantic County Democratic Chairman Michael Suleiman
Former New Jersey Senate Candidate Colin Bell
Atlantic City Superintendent of Public Schools La'Quetta Small.
Atlantic City Council President Sporty Randolph
Atlantic City Councilwoman Stephanie Marshall
Atlantic City Democratic Chairwoman Constance Days
And others, said Devlin.
"Mayor Small was yelling something to the effect of 'you let any piece of sh** in this place?, said Devlin.
"As I was greeting other elected officials, Marty Small continued to verbally attack me saying 'everyone please wash your hands, make sure you wash all sh** off him.'
"Marty Small continued acting out until I walked out the door. At no point did anyone in the crowd step in, except at one point Mike Suleiman said, 'Enough Marty."
"Marty Small continued to act aggressive towards me until the point that I exited the building," concluded Devlin.
Devlin contacted me at 5:52 p.m. on Sunday, March 19, 2023 and said the following:
"In the end, Mike Suleiman was stand-up and just called me and completely apologized to me. He was stand-up."
Marty Small's profane and aggressive conduct towards John Devlin will only continue to bolster his legal case vs. both Small's, the City of Atlantic and many other individuals who Devlin is suing for damages and reinstatement to the position that Small allegedly took from him.
Devlin will be appearing with us live on-air at 7:05 a.m., Monday, March 20, 2023 to discuss yesterday's verbal attack by Small towards Devlin.
Atlantic City Councilman George Tibbitt will be appearing on-air immediately after Devlin's for the 8:00 a.m. hour.
The Atlantic City Area Great Hurricane Of 1944 (AMAZING PHOTOS)
What Are These Atlantic & Cape May, NJ Communities Best Known For?
More From WPG Talk Radio 95.5 FM