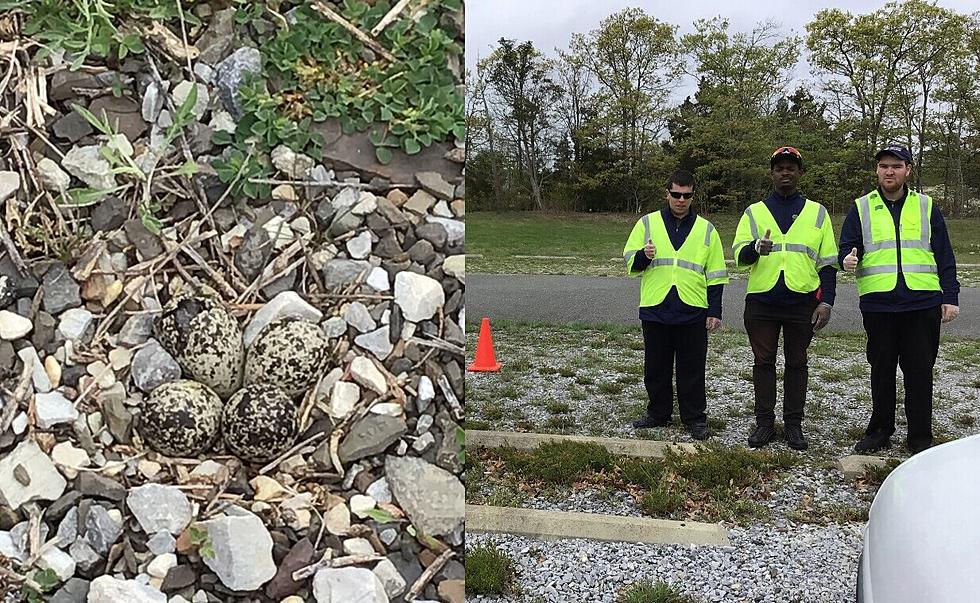 Atlantic County Special Services Students Protect Nesting Birds
Atlantic Co. Special Services School District/Facebook
Is a bird's nest in danger? Call the students from Atlantic County Special Services School District, they will protect it!
That's exactly what happened this week at Shore Medical Center in Somers Point when a group of students from the Atlantic County Special Services Community Based Learning Work program discovered a nesting site of Killdeer birds near Shore Medical Center's parking lot. The students were there maintaining the property.
According to a Facebook post from ACSSSD, the students got help keeping the birds' nesting spot safe from Shore Medical Center and BrightView Landscape Services.
The students are excited about helping to protect the area to safeguard the birds and their eggs and they have taken an interest in learning about the birds and eagerly awaiting the hatching.
Killdeer birds are shore birds you often see away from the shore They are graceful plovers common to lawns, golf courses, athletic fields, and parking lots.
You will see these yellowish-brown birds run across the ground in spurts, stopping with a jolt every so often to check their progress, or to see if they've startled up any insect prey.
The Atlantic County Special Services School District is a special education public school district in Mays Landing that serves the educational needs of students ages 3 to 21 years old.
50 Amazing New Jersey Kids Who Are Absolutely Adoptable
Here are 50 awesome New Jersey kids who are absolutely adaptable!
A Look at Jim Gardner's Amazing 46-Year Career at Action News
More From WPG Talk Radio 95.5 FM