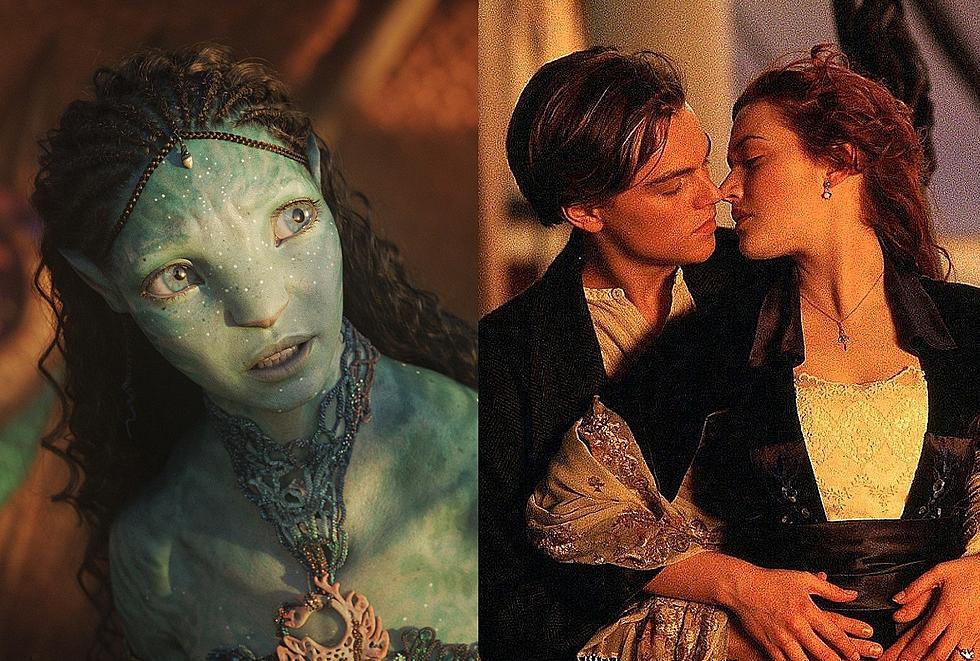 'Avatar 2' Passes 'Titanic' For Third on All-Time Box Office List
20th Century Studios/Paramount
James Cameron just beat ... James Cameron.
It might have sounded like a pipe dream when the film was coming out — especially since it took over a dozen years for Avatar: The Way of Water to follow Avatar. Supposedly, that movie left no cultural impact. No one remembered Avatar, even thought it became the biggest film of all-time. Avatar? What's Avatar? Isn't that that cartoon about people who can bend air?
No. Avatar is Avatar. It's about wild blue aliens with braids that they stick in dragons and fly in the sky. And this weekend, Avatar: The Way of Water grossed $2.244 billion at the worldwide box office — good enough to pass James Cameron's other massive blockbuster, Titanic, with its $2.243 billion worldwide. That makes The Way of Water the third-biggest movie ever — and means that two of the three biggest movies in history are Avatar movies. (And that three of the four biggest movies in history are James Cameron movies.)
To commemorate the occasion, 20th Century Studios released this video:
After continuing a slow, inexorable march up the all-time worldwide box office chart, this may finally be where Avatar: The Way of Water stays. The number two film on the list, Avengers: Endgame, has $2.799 billion — more than half a billion more than The Way of Water at present. That's going to be a hard number to match. And the original Avatar is even farther ahead than that — it's got $2.923 billion worlwide, a little less than $700 million more than its sequel at present. (For sake of comparison: That difference is about how much Captain America: The Winter Soldier made in its entire run in theaters.)
Here's what the all-time box office list looks like now that The Way of Water has unseated Titanic...
The Biggest Box-Office Hits in History (Worldwide)
These are the highest grossing films in the history of cinema.
Avatar: The Way of Water is still playing in theaters. Avatar 3 is currently scheduled to open in theaters on December 20, 2024. Where do we think that one will wind up on this list?
The Worst Billion-Dollar Blockbusters
All of these movies grossed more than $1 billion at the box office. And they all stink.
More From WPG Talk Radio 95.5 FM