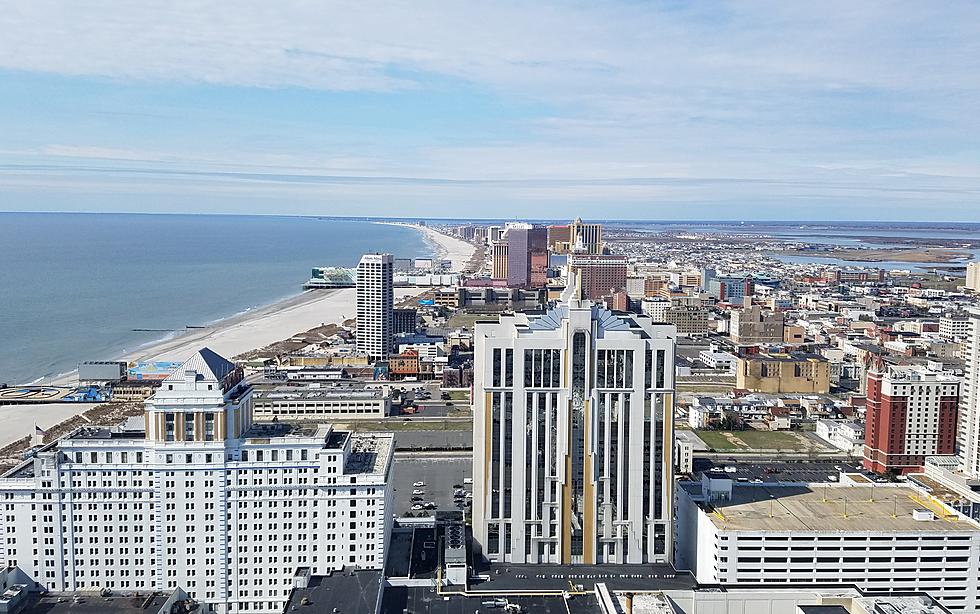 Big Change Could Be Coming To Atlantic City, NJ Elections
Atlantic City Skyline - Photo: Townsquare Media South Jersey
The Atlantic City Independence Committee has lived up to its prior promise, in pursuit of changing the form of government in Atlantic City, New Jersey.
We have confirmed that the committee of petitioners delivered 1,941 resident/voter signatures earlier today to Atlantic City Clerk Paula Geletei.
Geletei has certified receipt of the petitions as follows:
We have also confirmed that approximately 1,640 signatures are required in order to place the question on the November 8, 2022 general election ballot.
They have 300 more signatures than they need as of today, however, they intend to leave nothing to chance and they will turn in additional signatures next week.
The Atlantic City Independence Committee is looking to return the Atlantic City local government back to a non-partisan form of government from the present partisan format.
It would be a return to the prior form of government, prior to switching to the current partisan format.
The switch to a partisan format was only done to defeat the late former Atlantic City Mayor Jim Whelan. It worked, as Whelan was a stronger May election, non-partisan candidate in the previous form of government.
However, removing Whelan, left in place a form of government that has led to many local political problems in the years since.
If this measure proves to be successful, it will move the local Atlantic City elections back to May, where it had been for decades in both the previous Commission form of government and the initial Mayor-Council format.
The committee has gotten a lot of work five since our initial coverage on June 18, 2022:
Read More: Committee Wants To Change Form Of Government In Atlantic City, NJ
We interviewed Atlantic City Independence Committee Andra Williams, who said:
"I believe that there is still hope for the residents of Atlantic City. We have filed petitions with the Atlantic City Clerk's office today to get the Atlantic City Local Election process changed from a Partisan to a Nonpartisan election.
What does this mean? It means that the Atlantic City residents will have a fair opportunity to choose who we want to represent us without influences from outsiders. i.e money influencers, political influencers, business influencers.
It allows us to have a voice, to speak up for our children, our seniors, those & for those without a voice. By making the choice of voting for the person and not a party whether Democrat or Republican everyone gets a vote.
Educating our community about the importance of voting is key. We are not done …This is just the beginning, said Williams.
For information about the petition, you can contact Andra Williams (609) 892-8943.
SOURCE: Atlantic City Independence Committee.
Atlantic City's Firsts Throughout History
10 Things I am Extremely Grateful For in Atlantic County
10 Things I am Extremely Grateful For in Atlantic County
More From WPG Talk Radio 95.5 FM