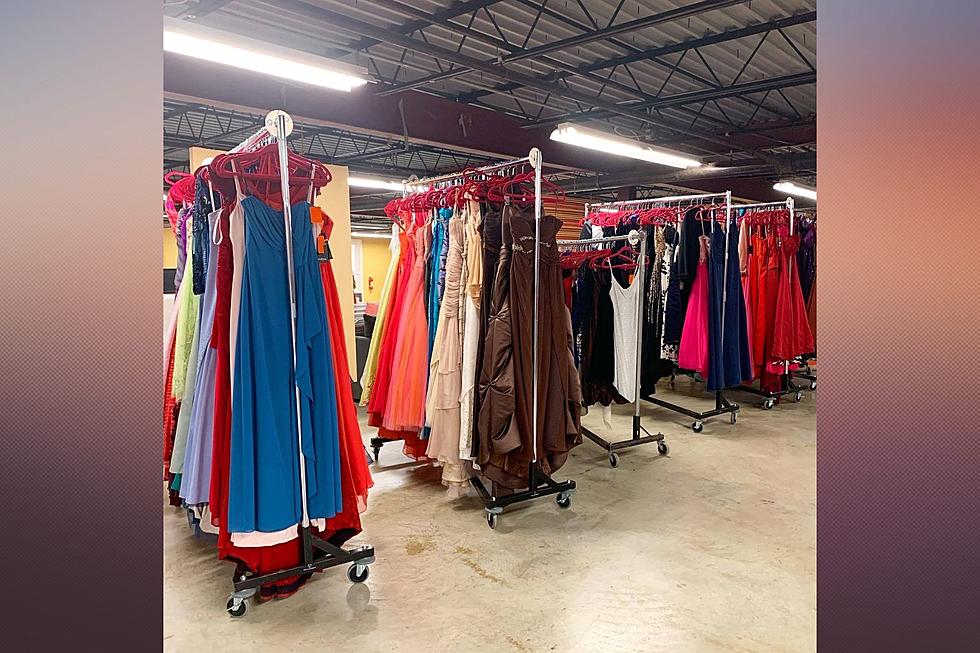 Can't Afford a Prom Dress? Find One at Project Prom Atlantic County
Project Prom dresses (Photo Credit: Project Prom)
NORTHFIELD — Prom season is coming up and now is the time when excited high school girls go dress shopping, either with their friends, mom, or other loved ones. It's an experience like no other. Trying on gown after gown, feeling like a princess, and having someone dote on you until you find "the one."
Unfortunately, not every girl is lucky enough to enjoy the prom dress shopping experience. Maybe they don't have anyone to go with, or maybe they simply can't afford a gown.
Project Prom of Atlantic County to the rescue.
Returning for the 8th time in 10 years, this year's Project Prom will be held over the course of three days, Saturday, March 11 from 10 a.m. to 4 p.m., Sunday, March 12 from 11 a.m. to 4 p.m., and Monday, March 13, from 2 p.m. to 5 p.m. at Kensington Furniture, located at 200 Tilton Road in Northfield.
Project Prom is a yearlong collection of new and slightly worn prom dresses which are given to high school girls for free so they can attend prom.
Founder and chairwoman, Rene Kane started Project Prom 10 years ago. After two daughters and many proms, Kane said she had no use for their expensive prom dresses.
She saw on Facebook that someone in her area was looking for a prom gown for her daughter. If a dress couldn't be found, then the girl could not go to prom.
At that moment, Kane realized she was not the only mother with a closet full of prom dresses, and no use for them.
Kane called up some friends, got the support she needed, and started Project Prom of Atlantic County. Two of the biggest obstacles she faced were: where to hold the event, and where to store the collected and donated dresses.
She made some calls and reached out to Michael Grossman at Kensington Furniture. He thought it was a great idea and for the past nine years, the furniture store has been storing donated gowns and hosting Project Prom.
Kane also teamed up with The Boys and Girls Club of Atlantic City, where she is now a board member. Project Prom is run through this club and she has about 100 volunteers, to date, but always looking for more.
Over the years, there have been so many people who just love the event, want to be involved and have donated their dresses.
"We've had fathers who have handed the dresses like they're handing us their child. It's very funny. Hard to part with but then anybody who has ever come to the event itself is blown away. They're like wait, I have more dresses. I have to get rid of my dresses. I want somebody else to wear this dress," Kane said.
There will be 12 dressing rooms available at Kensington Furniture during each of the three days of Project Prom.
One of the nicest things is that the girls don't just get a dress. Kane said each girl will be given a personal shopper who will help them pick out four or five dresses to try on off the rack. Hopefully, one will be their dream gown. If not, she said the shoppers will keep working with them until they find "the one."
"We have watched girls who have never had a dress on in their lives blossom before our eyes. It's just beautiful. It's a beautiful day," Kane said.
There are 1,400 dresses up for grabs this year and Kane said she expects to dress between 400 and 500 girls over the course of the three days.
The gowns are free to each girl. All they have to do is show a school I-D.
While Project Prom will be held in Atlantic County, the girls do not have to be residents. Kane said they will not turn away any girl in need of a free prom dress.
"We also give dresses to eighth graders and this year we have so many dresses that if college girls need a dress for something, we would be happy to accommodate," Kane said.
So, come choose the dress of your dreams and have fun at the prom!
For more information about Project Prom, visit their Facebook page.
Every NJ celebrity with a star on the Hollywood Walk of Fame
More From WPG Talk Radio 95.5 FM