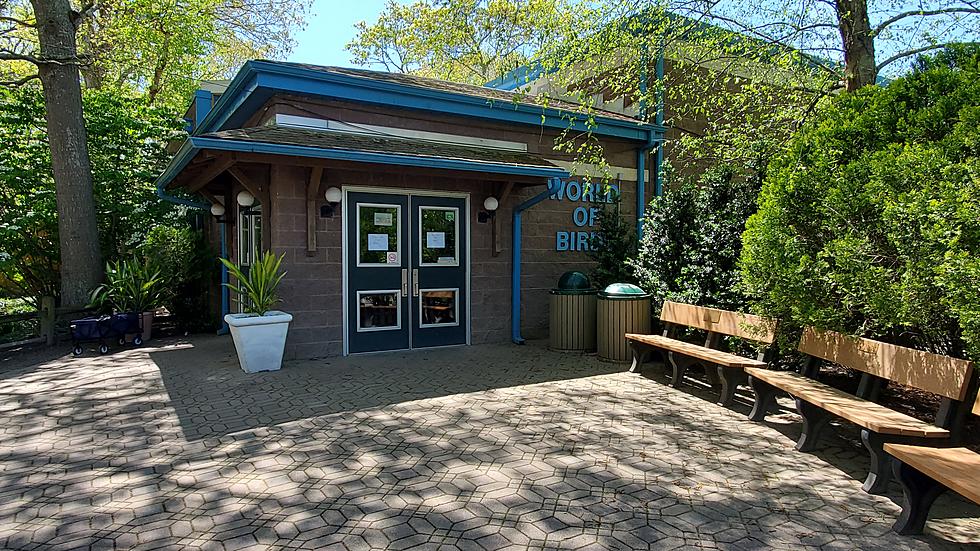 Last Chance: Historic Portion of Cape May, NJ, Zoo Closing in Just Days
World of Birds Exhibit at Cape May County Zoo - Photo: Chris Coleman
We now know when the aviary at the Cape May Zoo will be closing.
And if you want to check out the birds, you'll need to visit the zoo very soon.
Just a few weeks ago, officials announced that the aviary, which, apparently, is one of the least visited parts of the complex, would be closing after 25 years.
Built in 1998, the aviary's tropical habitat has taken its toll on the building and necessary maintenance and upgrades have become unsustainable. The building will be decommissioned, and new habitats will be built that will include new design and technology to make them safer for the animals and zoo staff.
As that building gets ready to close, here's some good news: all of the birds currently at the Cape May Zoo have found new homes.
Dr. Alexander Ernst, Associate Veterinarian for Cape May Zoo, said in a press release,
We have found new homes for the birds, and we are working on doing medical testing on each bird to clear it for travel. I have found zoos from all over the country who will take our birds and they will be well cared for in their new homes. We anticipate that May will be the month when most of the birds will be transferring out of our aviary.
And it is in May that the aviary will officially close -- May 1st, specifically.
That's just a matter of days away.
Lots of visitors
With well over 610,000 visitors to the zoo last year, officials say there are plans to build new exhibits, a bigger parking lot, and other improvements in the near future.
"It is our goal to stay ahead of the curve and continue to make improvements at the Zoo to enhance the visitors' experience as well as ensuring safety for our guests and staff," said Commissioner Andrew Bulakowski, liaison to the Parks and Zoo.
The Cape May Zoo, which is free to the public, is open daily from 10 AM to 4:30 PM. The zoo will remain open during the removal of the aviary building.
12 Animals That Are Illegal to Own as Pets in New Jersey
LOOK: Stunning animal photos from around the world
From grazing Tibetan antelope to migrating monarch butterflies, these 50 photos of wildlife around the world capture the staggering grace of the animal kingdom. The forthcoming gallery runs sequentially from air to land to water, and focuses on birds, land mammals, aquatic life, and insects as they work in pairs or groups, or sometimes all on their own.
More From WPG Talk Radio 95.5 FM