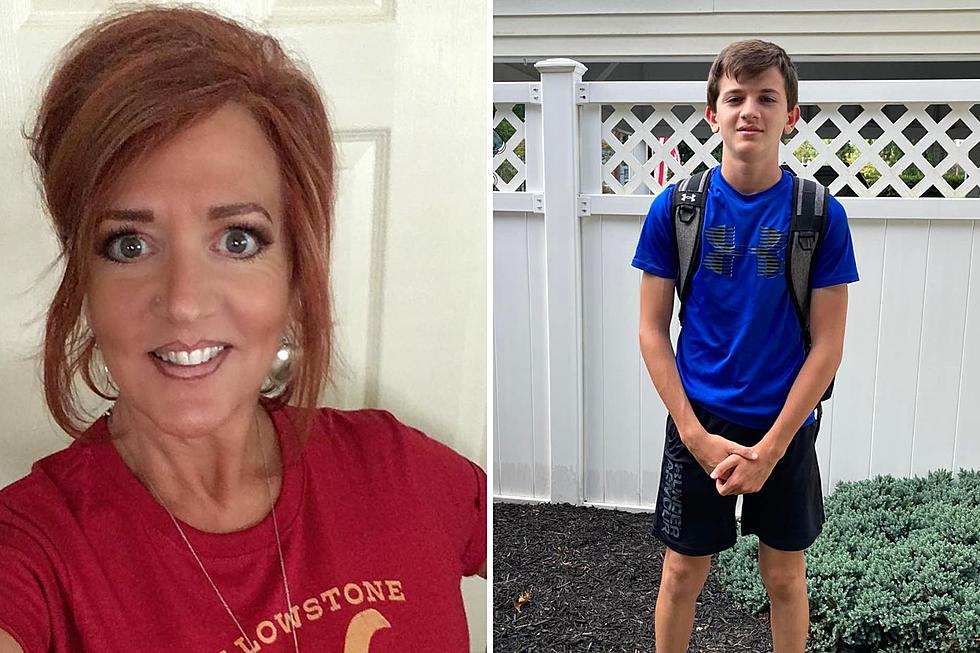 Dad Shoots Wife and Son Inside Roxbury, NJ, Home -Prosecutor
Kellie Ventricelli, son Anthony Ventricelli
ROXBURY — A residential contractor shot his wife and son inside their home Tuesday morning before turning a gun on himself.
Morris County Prosecutor Robert Carroll said Roxbury police were called to a home on Justine Place in the Succasunna section around 9 AM and found the bodies of Peter Ventricelli, 57, his wife Kellie Ventricelli, 58, and their 15-year-old son, Anthony.
The shooting took place in the "early morning hours," he said.
"This is a tragic murder-suicide brought on by domestic violence," Carroll said during a news briefing Wednesday afternoon.
Carroll said police had not been to the home for any previous domestic violence incidents. Carroll said a motive for the shooting remained under investigation.
A handgun used by Ventricelli was recovered. Carroll did not know if he was licensed to own or carry a gun.
Additional counselors are being brought into Roxbury High School where Anthony Ventricelli attended school.
Family needs help with sudden financial needs
Kellie Ventricelli worked at Hillside Preschool in Succasunna. Peter Ventricelli worked at CTV Construction, the family business, according to a GoFundMe account created to help the family with the sudden burial expenses.
"Due to the shock of this sudden loss, our family is not prepared for the financial responsibilities that come along with the handling of funeral expenses and other costs," nephew Carlo Ventricelli wrote. "With the loss of the family comes the loss of our family's business. The business was the sole income keeping my grandparents in the house that they built in 1965."
"The community [is] at a loss for words. It's a devastating event that has happened," Roxbury Mayor Jim Rilee said
Rilee held a moment of silence at the start of Tuesday's Township Council meeting, according to TAP into Roxbury.
A memorial service for the family is scheduled for 7:30 PM Sunday at St. Therese's Church in Succasunna.
If you feel you or someone you know may be in crisis, call the National Suicide Prevention Hotline, 1-800-273-TALK, or the NJ Hopeline, 1-855-654-673. Click here to chat online with a trained counselor.
2023 Seaside Heights Polar Bear Plunge
Photos from the 2023 Seaside Heights Polar Bear Plunge, which raised $2.5 million for the Special Olympics New Jersey.
More From WPG Talk Radio 95.5 FM