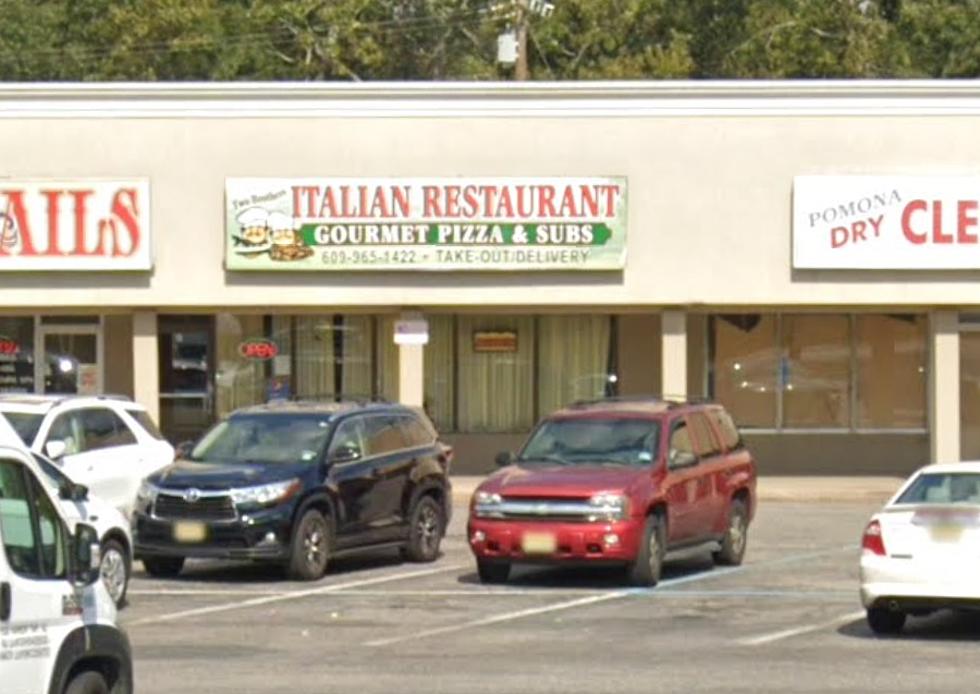 Dead Man Found Stuck in Galloway, NJ, Pizza Shop Vent Identified
Two Brothers Italian Restaurant in Pomona NJ - Photo: Google Maps
We now know the identity of the man who was found dead after getting stuck in a vent inside of a pizza restaurant in Galloway Township earlier this week.
According to the Galloway Township Police Department, 58-year-old Phillip Maddelin of Mays Landing was found dead by employees of Two Brothers From Italy Restaurant in the Pomona Shopping Center Monday morning.
An initial investigation by police, "revealed that the [then] unidentified white male attempted to gain entry into the restaurant via a rooftop exhaust fan. During the burglary attempt, the male became trapped within the exhaust fan and was unable to free himself."
The restaurant, which was closed for two days following the incident, has since reopened.
The 10 Best Pizza Places in Atlantic & Cape May Counties According to Yelp
Pizza continues to be one of the most tried-and-true comfort foods, especially during these stressful and challenging times we live in.
How Much Does Pizza Cost in Every State?
We live in a state that has pretty awesome pizza. I know people who have moved out of state and when they come back home to New Jersey, they immediately go to their favorite pizza place.
So how much does pizza cost when you leave your home state? Here is what each state charges for a plain cheese pizza according to
Metal Floss
and
Expensivity
.
More From WPG Talk Radio 95.5 FM