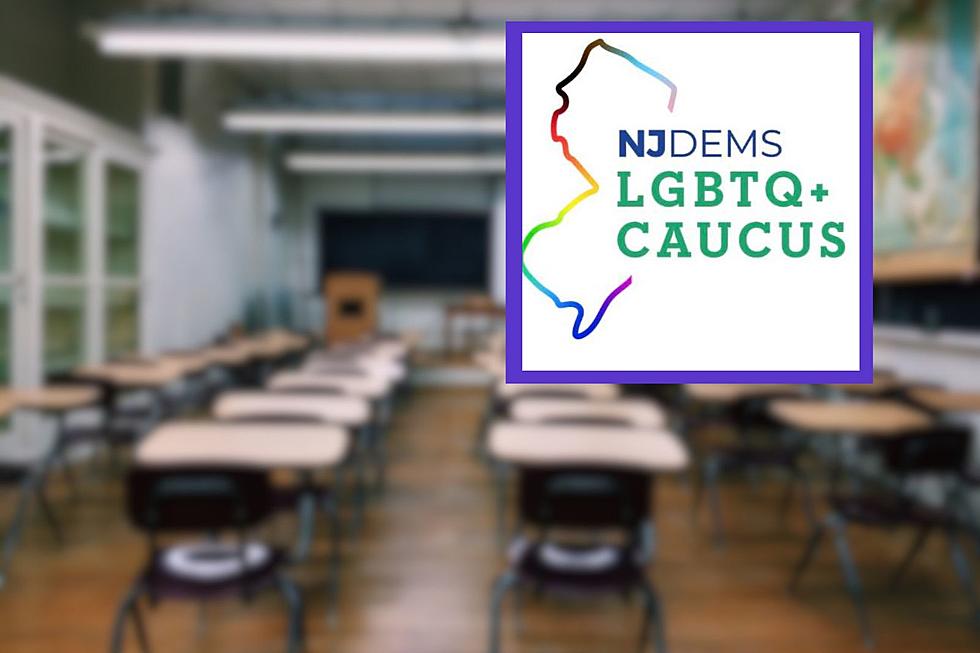 Democrats Start to Fight Back in NJ School Board 'Wars'
(NJ Dems LGBTQ Caucus, Canva)
As a handful of school boards around New Jersey work to remove a policy that deals with transgender students, some Democratic leaders have urged more public participation at local meetings.
"In the next week, please attend as many of these meetings as possible to show support for trans and nonbinary youth in our schools. Please counter misinformation from right-wing 'parents rights' organizations," according to an email sent by the NJ Democratic State Committee LGBTQ Caucus.
The caucus listed Hanover and Freehold Township boards as meeting on Tuesday evening, as well as the Holmdel Board of Ed meeting on Wednesday evening and Sparta Board of Ed on Thursday evening.
Hanover's school board recently became the first in NJ to approve rescinding state guidance policy 5756 — followed by Colts Neck and Lacey Township.
The policy prevents "outing" trans students by not requiring parental notification when a student wants to publicly use a different name or pronouns while at school.
It's the latest issue being used to rile parent bases around the state, ahead of a full slate of candidates statewide for school board elections that will be held Nov. 7.
As of Sept. 1, there were 6.5 million registered voters in NJ — 2.5 million were declared as Democrats, 2.3 unaffiliated and 1.5 million as registered Republicans.
In the face of the state's largely Democratic and unaffiliated voter base, conservative groups have seen success by adopting the banner of "parental rights" in raising concerns over some long-existing policies, in rallying around school board candidates.
The website New Jersey Project has a list of 24 pages, with school board candidates that it calls "Pro-Parent Pro-Child Candidates."
Among top images at the NJ Project website on Monday was an unattributed political cartoon, recently commissioned by the Sussex County Republican Committee.
In it, a man bearing the likeness of Gov. Phil Murphy holds a child as horned creatures loom over the boy with a syringe, a girl's pink dress and cash.
The horned creatures wear name tags that say "NJEA" while the man wears a pin that reads "King Murphy."
Two other adults are on the other side, tugging on the child.
NJ Project shared the cartoon above the headline "Take Action: Eliminate Policy 5756."
Members of the extreme conservative site's social media following have repeatedly bashed vaccination requirements, anti-racism efforts and LGBTQ inclusivity beyond the current trans student policy, among other issues.
LOOK: Baby boomer baby names that have gone out of style
Using info from the Social Security Administration's baby name database,
Stacker
compiled a list of baby boomer baby names that have declined in popularity.
LOOK: Cities with the most expensive homes in New Jersey
Stacker
compiled a list of cities with the most expensive homes in New Jersey using data from Zillow.
More From WPG Talk Radio 95.5 FM