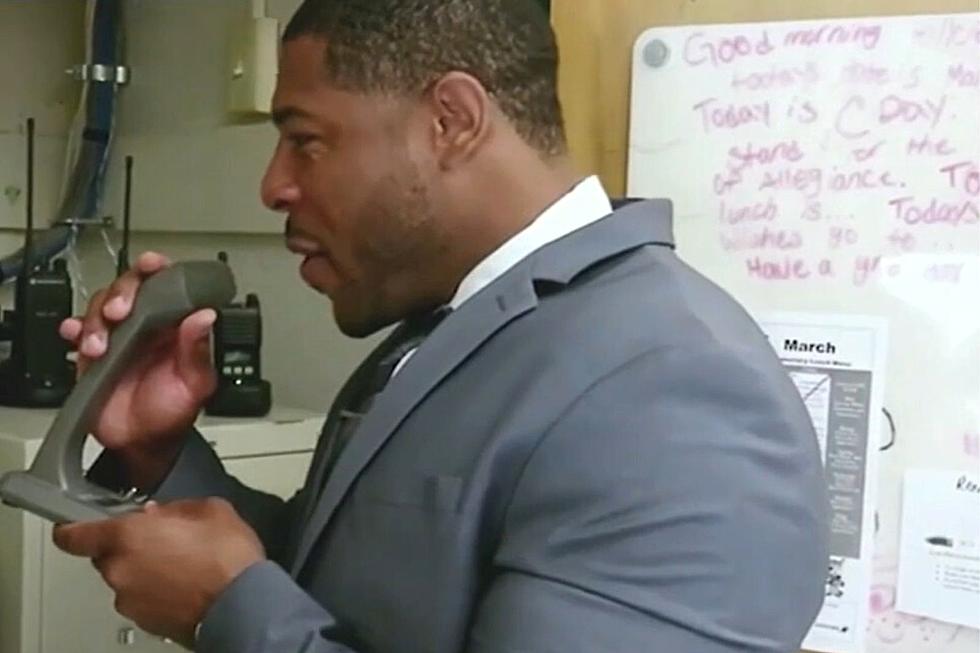 DNA Links 'Peeping Tom' Principal to Horrific Woodbridge, NJ, Rape
Danny McEaddy (Upper Darby School District via youTube)
WOODBRIDGE — It was former school "peeping Tom" principal Danny McEaddy's DNA that connected him to a violent assault and rape of a woman that happened nine years before, investigators said.
McEaddy was charged with burglary and invasion of privacy charges in connection with several incidents of peering into windows in the Sicklerville section of Winslow Township.
After his arrest, his DNA was added to the Combined DNA Index System (CODIS) system. It was a match with the Woodbridge victim's DNA from saliva recovered from her undergarments in 2014, the criminal complaint says.
Attacked by a neighbor
During the attack on Sept. 21, 2014, in the Keasbey section of Woodbridge, the rapist rang the doorbell and then forced his way into the apartment of a woman. The woman said she did not know McEaddy.
Once inside the apartment, the rapist dragged the woman to the bedroom, put a blanket over her head and punched her repeatedly in the head, threatening to kill her if she told anyone about the incident, according to the complaint.
The police report described her injuries as a bloody mouth, redness, and swelling to left side of her face and nose and pain in her elbow.
A neighbor called 911 after he was woken up by loud bangs, crying, screaming and a woman saying "no." The woman was taken to Robert Wood Johnson University Hospital.
The woman was given a Sexual Assault Forensic Exam, which includes a collection of DNA to be preserved as evidence.
The assault remained a cold case until after McEaddy's arrest on voyeur charges.
Former principal and superintendent
McEaddy was the principal of Hillcrest Elementary School in Upper Darby, Pennsylvania in 2020. In a video introducing himself to the school, he said he was a husband and father with 15 years of experience as an educator.
After a year, he became principal at the Freedom Charter School in Camden through the 2022 school year.
Biggest NJ company layoff notices in 2022 and 2023
In some cases, workers may be offered back their jobs or transfers to different locations.
Here's a look at more than a dozen of the biggest announcements within two years.
Up or down? Average property tax changes in NJ in 2022
Below are the average property tax bills for every municipality in New Jersey last year.
The towns are listed from the biggest cut in the average bill to the highest increase. On the county maps, the deeper red color means a higher increase above 2% whereas the darker green signifies a smaller increase or a reduction.
Each listing also shows how the average tax bill is split among the county, school and municipal governments.
More From WPG Talk Radio 95.5 FM