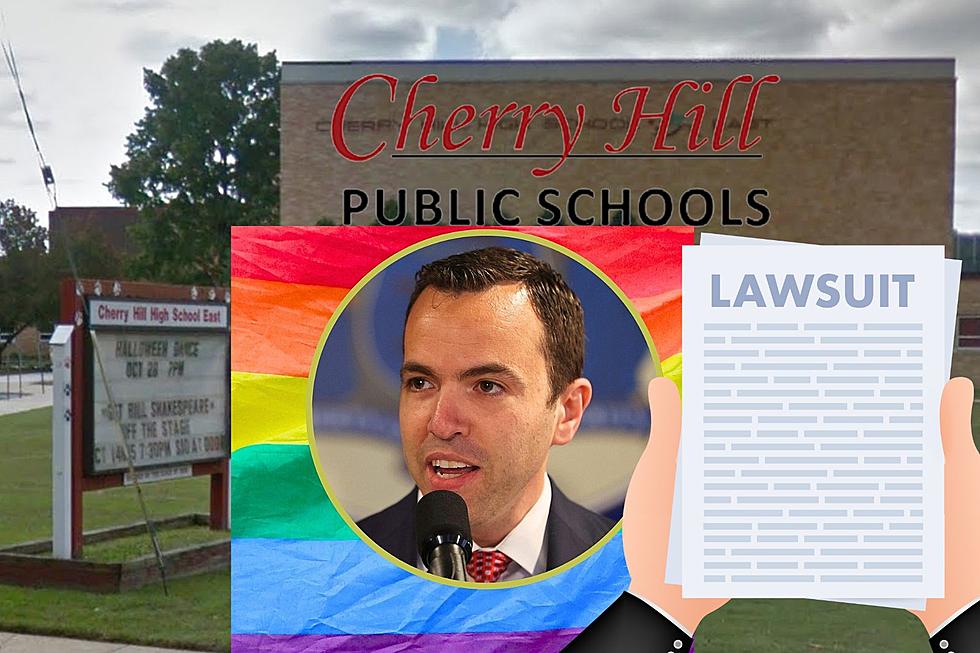 Enough — NJ Dad Sues Murphy Over Trans Policy
AP/Goggle maps/Townsquare Media illustration
Amid aggressive prosecution of school districts that do not comply with Gov. Phil Murphy's guidance on transgender students, a New Jersey father is hitting back with his own lawsuit.
Frederick Short lives in the Cherry Hill School District. He is suing the district and the Murphy administration in federal court for violating his Fourteenth Amendment rights.
NJ.com was the first to report the lawsuit.
In the suit, Short says the state's policy violates his right to raise his children and make decisions about their mental health. He is asking the court to cancel the current Murphy administration policy and to further require parental notification if a child changes gender identity in school.
Short's lawyer tells NJ.com that parents should be presumed fit to raise their children. If a school district believes otherwise and has evidence to back up its concerns, it should be handled on a case-by-case basis.
Neither the Cherry Hill School District nor the New Jersey Attorney General's office commented on the lawsuit.
NJ school districts making changes
When it was revealed that the Murphy Administration policy was not, in fact, a mandate, but rather "guidance," some school districts moved to get rid of the policy on a local level.
Four school districts have already adopted policies that require parental notification if a child changes gender identity. Another district made it optional.
The state Division of Civil Rights is pressing ahead with lawsuits against the four districts that now require parental notification, essentially keeping the policy from being formally adopted until the legal process plays out.
New top issue for NJ voters
The issue of trans policy in school and especially the idea that gender identity can be kept secret from parents has emerged as one of the most polarizing issues in New Jersey.
It has prompted loud protests at school board meetings around the state and led to a new wave of candidates seeking election to local school boards.
Parental rights are also likely going to be an issue in the upcoming legislative elections.
A new poll from Fairleigh Dickenson University shows voters prefer Democratic candidates in the upcoming legislative elections by 42% to 26%.
Pollsters say that does not bode well for Democrats in many districts.
Farmer's Almanac says snow, rain expected to kick off 2024 in NJ
The latest Farmers' Almanac forecast for New Year's Day 2024 is in, and it doesn't look good for New Jersey.
Gallery Credit: Mike Brant
More From WPG Talk Radio 95.5 FM