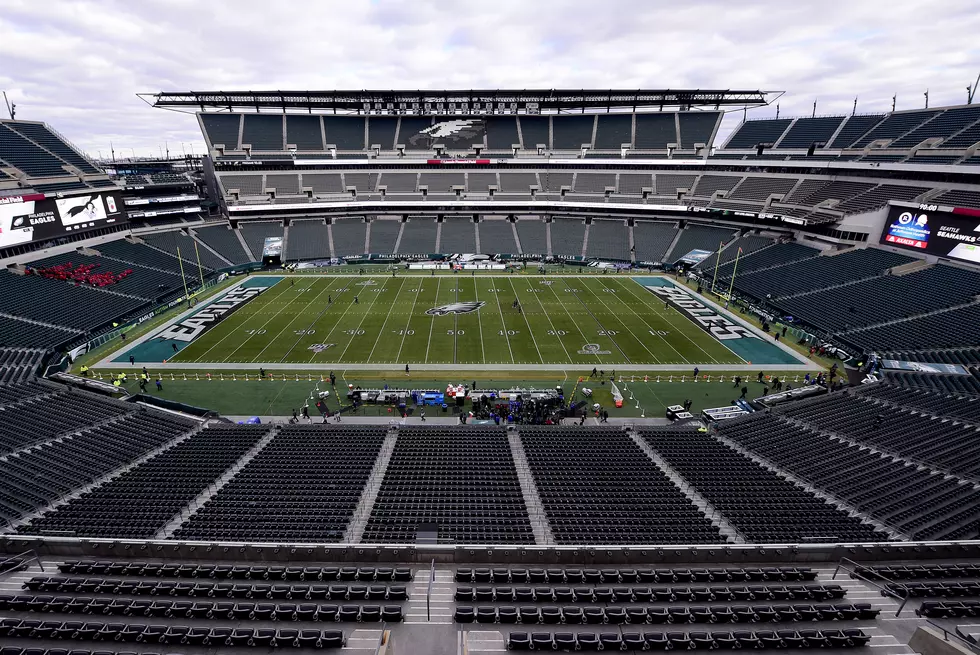 Fans at Eagles Games? Philly Mayor Says There is Still a Chance for 2020
Getty Images
"There's no way for them to be safe having a crowd there," were the words of health commissioner Thomas Farley, making it seem that the sports teams would be included with the ban on large gatherings.
It as furthered by Managing director Brian Abernathy who confirmed. "The Eagles are still going to be allowed to play, although without crowds."
Today, Mayor Jim Kenney clarified those rules saying the teams would work with their fans, and communicate directly with them on spectator attendance this season.
Large events such as the Broad Street Run, the Thanksgiving Day and Mummers Parades have all been canceled but there seems to be some hope for spectators who would like to see games in-person this season.
Enter your number to get our free mobile app
KEEP READING: Greater Atlantic City Area Athletes Who Played Games In NFL