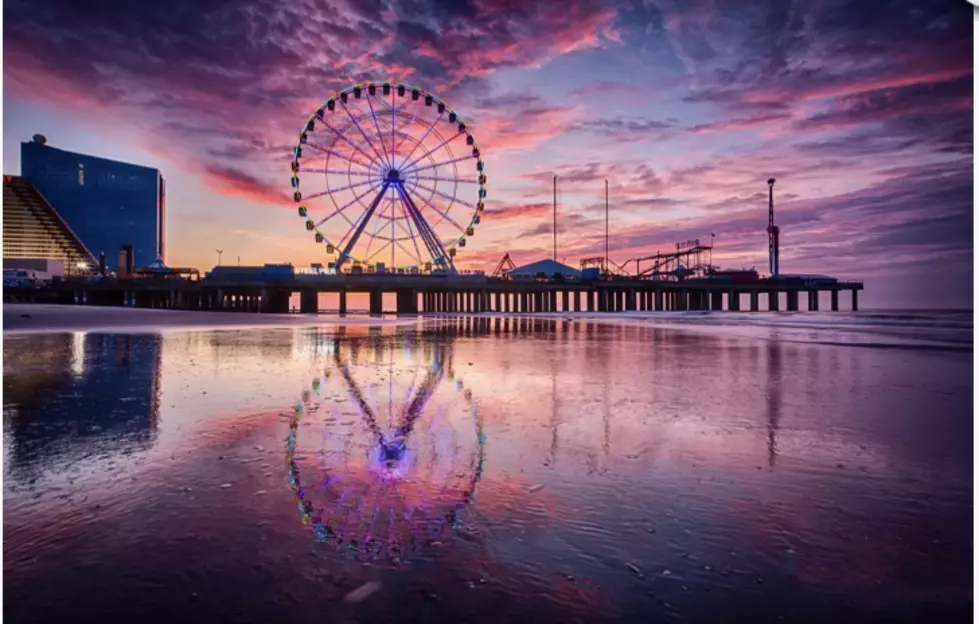 Fun Atlantic City Activities That Have Nothing To Do With The Casinos
Steel Pier Observation Wheel - MEET AC photo.
Atlantic City is best known for its casino industry. The casinos are fantastic and there are countless great experiences to be had.
However, there are also many non-casino attractions and activities that are so much fun and quite diverse.
Here is our list of the fun things to do in Atlantic City, that are non-casino in nature.
STEEL PIER
Steel Pier, under the ownership of The Catanoso Family, is bringing a lot of unique, non-casino fun to Atlantic City.
Steel Pier Amusement Rides
Steel Pier Observation Wheel (3rd largest in America)
Steel Pier Helicopter Rides
Excellent Food and Beverage
Steel Pier Sea Food Festival (June 24, 25 & 26, 2022)
Steel Pier is a special event venue
CENTRAL PIER, ARCADE & SPEEDWAY
So Much fun for all ages.
One of the largest over and under racetracks, with NASCAR style Go-Karts
Central Pier also has one of the largest, state-of-the-art redemption centers (for games) in New Jersey.
LUCKY SNAKES ARCADE
Located within The Showboat Hotel Atlantic City. Bart Blatstein has created one of the largest-scale operations in America.
It features the newest video games and fan-favorite vintage games.

COMING SOON … ISLAND WATER PARK
Blatstein is in the process of developing the largest indoor water park in America.
It will be known as Island seater Park.
It will be a big component of his expanding Showboat Atlantic City brand.
Immediately following this article, is a comprehensive photo gallery. Featuring renderings of Island Water Park.
IMAX THEATER
We know that including this one as a technical violation… And so far as the IMAX theater is located within the Tropicana hotel and casino.
However, this is the last movie theater left standing in Atlantic City, which once had as many as 28 at one time.
So, we're including it.
ATLANTIC CITY CRUISES
Located at Gardner's Basin, Captain Jeff Georges has great party cruises and special events.
NORTH BEACH MINI GOLF
There is something very special about playing mini-golf with family or friends… With the beautiful backdrop of the Atlantic ocean, the world's famous Atlantic City boardwalk and beach.
For a little variety … There is a second miniature golf course located in Kennedy Plaza at Historic Boardwalk Hall.
RIPLEY'S BELIEVE IT OR NOT
Located on the Boardwalk in Atlantic City at Tennessee Avenue … it's filled with unique offerings and oddities.
And, you can hold your next special event at this facility.
LAST, BUT NOT LEAST …
ATLANTIC CITY'S BEACH & BOARDWALK
Atlantic City features one of the last free beaches that you'll find anywhere.
Also, Atlantic City is the home of the first Boardwalk in American history.
Make no mistake about it, Atlantic City is the casino gaming Mecca of The East.
However, as you can see, there are so many fun things to do in Atlantic City … that have nothing to do with the Atlantic City Casinos.
Exclusive First Look at New Island Waterpark at Showboat Atlantic City
Here is your first look at the Island Waterpark coming to Showboat in Atlantic City, New Jersey. It will be the largest indoor waterpark in the world.
Atlantic City's Firsts Throughout History
More From WPG Talk Radio 95.5 FM