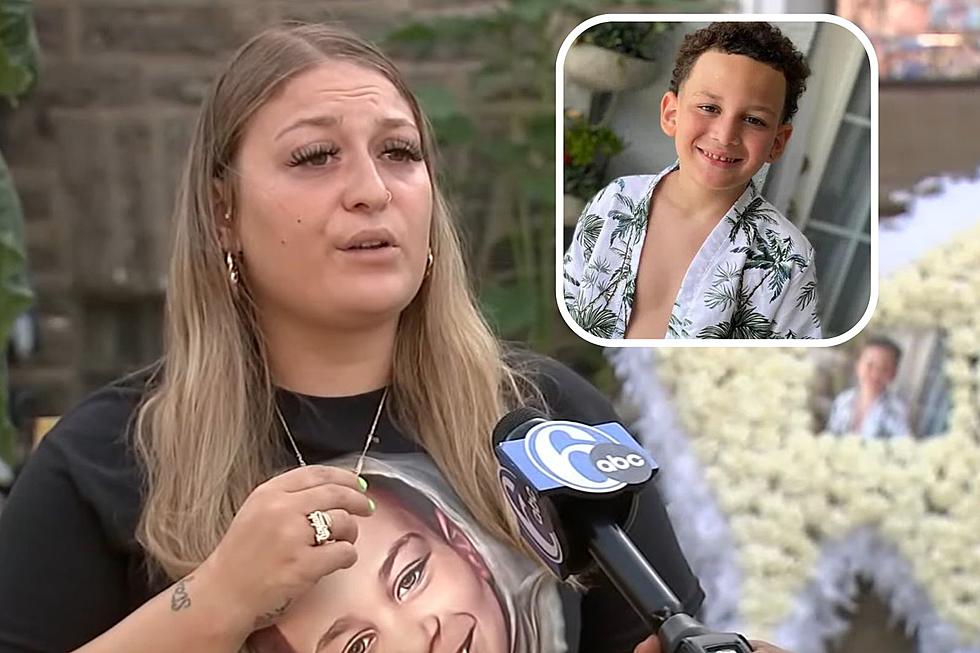 Heartbroken Mom: Why is the NJ Driver Who Killed My Son Still Free?
Kaylah Smith (6 ABC Action News via YouTube), Javier Velez (Devin Alford via GoFundMe)
ABSECON — The mother of the 8-year-old boy who was killed after a driver struck the parked car he was sleeping in is upset the driver is not in jail.
Javier Velez was with his brother when their father pulled off Route 30 in Absecon in the early morning hours of July 23 after crabbing in Absecon Bay. The Atlantic County Prosecutor's Office said the 1995 Honda was parked on the shoulder when Edward Johnston, 25, from Egg Harbor City, went off the roadway and struck the car.
Javier's mother, Kaylah Smith, told 6 ABC Action News the car was not parked along the shoulder but far from the roadway in a place Orlando Velez went often without any issues.
"It's murder. He killed my kid. My kid is gone, and this man is free. Uninjured. That man's car flipped upside down and he's alive, but my kid is gone. It's not fair," the Philadelphia mom told 6 ABC Action News.
Johnston was issued several driving summonses and could face additional charges, officials said. The Atlantic County Prosecutor's Office on Monday told New Jersey 101.5 the investigation is ongoing and there is no update to the case.
Anger at the driver
She made similar comments on her Facebook page
"This man has blood on his hands. He's a killer. A murderer. He doesn't deserve to be alive!!!! Javi should be alive and in his room sleeping right now," Smith wrote.
Smith told Fox 29 that younger brother Jerry got out of the car minutes before it was hit.
A GoFundMe page was created to help with funeral expenses.
The Prosecutor's Office asked witnesses to the crash to call 609-909-7885 or visit the Crime Stoppers Website at crimestoppersatlantic.com.
LOOK: Do you know these 50 famous acronyms?
This list from
Stacker
features a collection of the most common acronyms and their meanings. Popular abbreviations include establishments like ACLU, YMCA, ad the AARP.
Check out this quaint little NJ town
More From WPG Talk Radio 95.5 FM