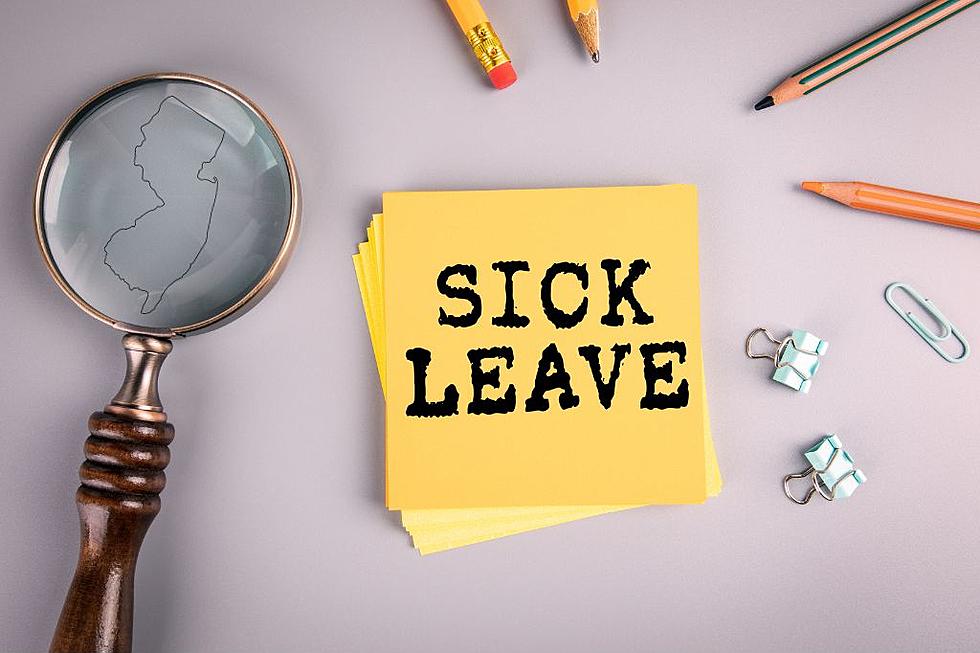 How Familiar Are You With NJ's Sick Leave/Family Leave Programs?
Canva
Roughly half of New Jersey's workers are aware of the state's Earned Sick Leave and Family Leave Insurance programs, at least by name.
A report out of the Heldrich Center for Workforce Development at Rutgers has been two years in the making, taking periodic looks at residents' knowledge and opinions of these key benefit programs.
In the latest round of worker surveys, conducted in summer 2022, 50% of New Jersey workers said they were aware of the state law that gives most employees up to 40 hours of earned sick leave per year so they can care for themselves or a loved one.
Forty-seven percent cited awareness of Family Leave Insurance, a program separate from Earned Sick Leave that provides cash benefits to workers bonding with a new child or providing care for a seriously ill or injured loved one.
The New Jersey Department of Labor and Workforce Development asked the Heldrich Center in October 2019 to conduct the multi-year study. The study overlapped the onset of the coronavirus pandemic in New Jersey; the effort's first survey was conducted in fall 2020.
Over the two years, researchers say, there was little change in the percentage of workers who said they were aware of New Jersey's ESL or FLI programs. But in the most recent survey, workers who were aware of the programs expressed less concern about perceived barriers to accessing them, compared to those who were unaware of the available benefits altogether.
When asked about both ESL and FLI, more than four in 10 workers noted that employees may not use the programs out of fear of losing their job or potential for advancement. Retaliation by employers for usage of these programs is not legal in New Jersey.
"The more awareness, the better," said Laurie Herrington, assistant director of evaluation at the Hedrich Center. "It helps workers become more comfortable and be able to take advantage of this important benefit."
In the most recent survey, white, non-Hispanic workers were less likely to say they have concerns about using sick time and FLI, compared to workers of color.
"We're committed to helping all New Jersey workers access their benefits and protections, and to further reducing barriers to paid leave," NJDOL Commissioner Robert Asaro-Angelo said in a statement that accompanied the report's latest findings.
To improve education about the state's available programs, NJDOL has awarded more than $2.5 million to dozens of organizations through its CARE (Cultivating Access, Rights, and Equity) grants program, a spokesperson said. The program promotes outreach related to the state's benefits and protections for eligible workers.
LOOK: These Are the 50 biggest retailers in America
Gallery Credit: Madison Troyer & Zack Abrams
LOOK: Cities with the most expensive homes in New Jersey
Stacker
compiled a list of cities with the most expensive homes in New Jersey using data from Zillow.
Gallery Credit: Stacker
More From WPG Talk Radio 95.5 FM