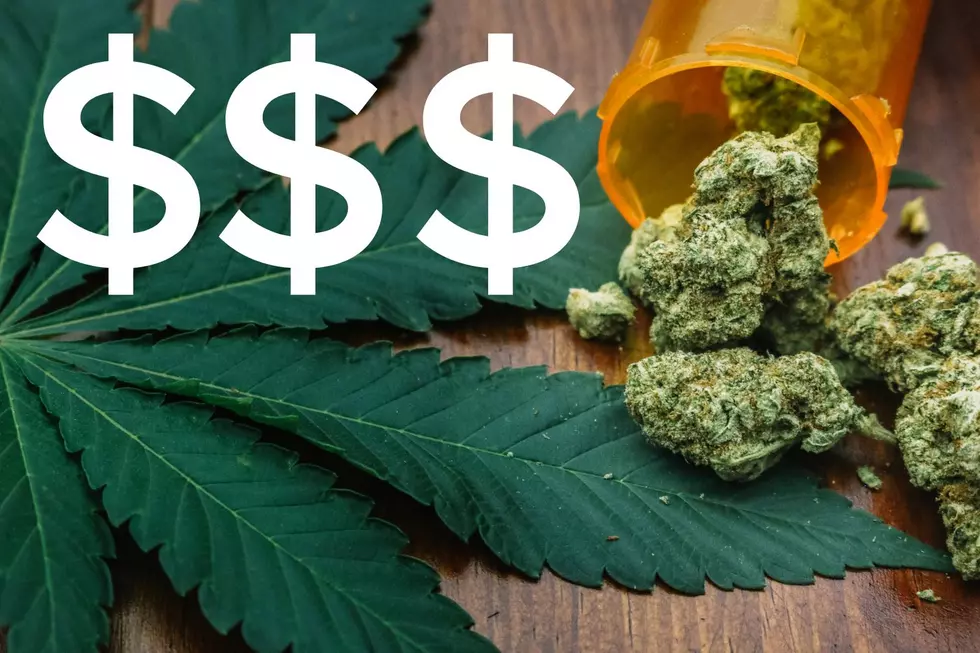 How Should NJ Spend its Weed Money? State Wants Your Feedback
Townsquare Media illustration
Where does weed money go now that cannabis is legal and taxed in New Jersey?
You're going to have a chance to help decide the answer.
New Jersey's Cannabis Regulatory Commission (CRC) will take public input as they formulate the rules governing how taxes collected from cannabis will be spent.
Regional feedback sessions will be held by regulators today and on January 18, beginning at 7 PM.
The legal weed business in New Jersey booming
Adult-use legal marijuana sales exceeded $178 million dollars in 2022. $117 million came from recreational sales.
As more dispensaries are licensed for business in New Jersey, that figure is expected to increase dramatically in 2023. Jeff Brown, Executive Director of the New Jersey Cannabis Regulatory Commission says, "New Jersey is only seeing the beginning of what is possible for cannabis."
New Jersey imposes a 6.625% sales tax on cannabis sales. The state Treasury Department reported more than $7.7 million in tax revenue to New Jersey through September 2022.
The state also imposes a Social Equity Excise Fee (SEEF) on growers and wholesalers. The SEEF increased to $1.52 per ounce in 2023. That money is already dedicated to helping communities with high rates of illegal drug use.
Laws established to create the legal weed marketplace in New Jersey require at least 70% of all tax revenue be invested in municipalities with high crime rates and high unemployment. How the money is specifically used in these so-called "impact zones" has yet to be decided.
That's where the CRC is asking for your input.
If you want to view the meetings, or register to comment, click this link.
You can also submit your comment in writing, by clicking this link.
Top 200 '70s Songs
Ultimate Classic Rock counts down the Top 200 '70s Songs.
Rock's 100 Most Underrated Albums
You know that LP that it seems like only you love? Let's talk about those.
More From WPG Talk Radio 95.5 FM