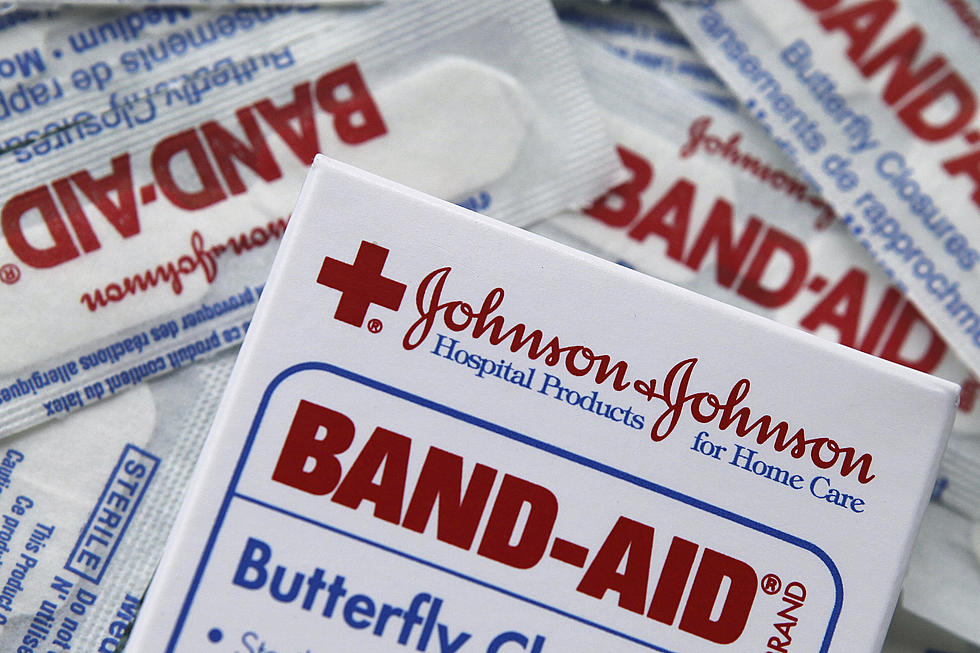 World-famous NJ Brand Making its Biggest Change in 136 Years
A box of Johnson & Johnson BAND-AID bandages is photographed in Boston on July 14, 2009. (AP Photo/Michael Dwyer, File)
It's not shocking that New Jersey pharmaceutical giant Johnson & Johnson announced it's updating the look of their logo. What's shocking is they've been using the same logo with that red signature script since 1887.
I find that stunning.
136 years. One logo. What a run.
The original logo script was that of co-founder James Wood Johnson's signature. It was one of the longest-used corporate logos in the world according to the company. Why the change?
A big reason is kids aren't being taught cursive in school nearly as much as before.
As a result, younger people may recognize the logo but they're not actually reading it, not actually processing it.
The company says the new logo will be a different shade of red, easier to read and will draw you in more. Other than that it's simply going to be the same names but in print instead of cursive.
You know this is going to rekindle the debate about cursive being dropped in our public schools.
People will argue things like how important it is because you won't be able to read our nation's founding documents or sign your name.
Well, most versions of the Declaration of Independence and the Constitution aren't being read from the original parchment anyway and are most signatures even legible or are they a just a unique scribble?
This logo change at Johnson & Johnson is just one more in a long corporate history of updated logos.
Just for fun take a look at big companies' logos and what they used to look like compared to what they look like today. See how many you remember from way back when.
See what 50 company logos looked like then and now
New Johnson & Johnson logo
More From WPG Talk Radio 95.5 FM