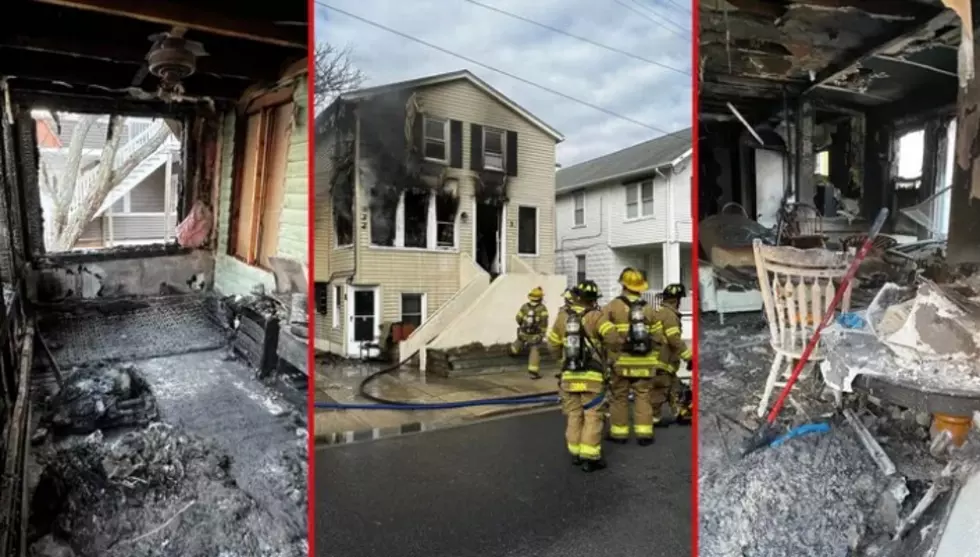 Many Victims of Ocean City, NJ Fire Still Need Housing
GoFundMe page
A fire at a multi-family home in Ocean City last Friday, January 27th, displaced 23 residents, including six children.
Since the fire, there has been an outpouring of support from the community, with city, church, and civic groups stepping up to help with temporary housing, food, and basic necessities.
A GoFundMe campaign for the victims started by the El Pueblo Unido Community Organization had raised over $11,000 by Thursday morning.
An update Monday on the GoFundMe page said that six of the property's residents were able to return to their apartments in the undamaged rear cottage on the property and have heat, hot water, and electricity.
The other occupants of the house at 932 Simpson Ave in Ocean City are not so fortunate.
Those victims include a family of four with a teen who attends Ocean City High School, a family of five with three young children, and a family of four with two young children.
Those three apartments and ten other people who lived in single rooms in the three-story home lost all their possessions and their apartments are inhabitable.
The residents of the house are all Spanish speaking and the Mexican consulate in Philadelphia is working to replace their identification.
As groups of caring people in Ocean City and beyond have stepped forward to help by replacing the victims' clothing and possessions, the focus has become finding housing for these people.
Some of those who were being housed temporarily in a hotel after the fire will be able to move in with family for the short term, but a more permanent solution is needed, especially for the families who have children in Ocean City schools and need to remain in the city.
The GoFundMe page talks about the help these fire victims will need to find good housing in Ocean City.
All Victims of this tragic fire are asking for your help in finding and financing new permanent housing while they work hard to regain stability. All money collected will be used by the families to cover the Security Deposit and 1st Months Rent for new apartments but more importantly, the money will be used to fund a fresh start for everyone that lost everything in this devastating fire.
Here's a link to the GoFundMe page to donate to help the victims of the Ocean City house fire.
Delicious Ocean City, NJ Restaurants Open This Off-Season
Here's What Makes Ocean City So Special
You told us about the place or thing that makes Ocean City, NJ special to you
More From WPG Talk Radio 95.5 FM