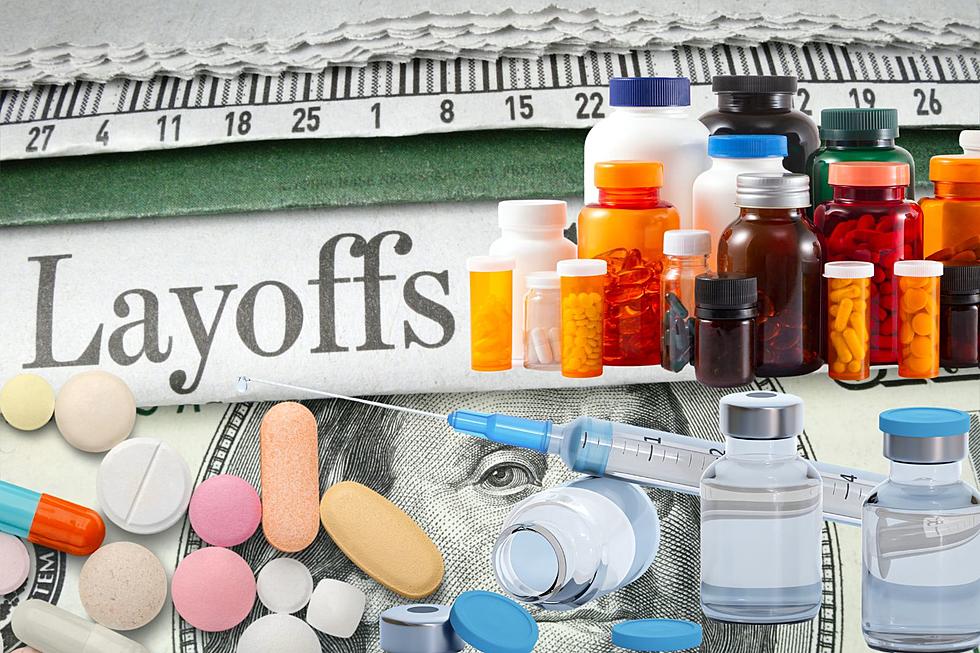 Mass Layoffs Coming at NJ Pharmaceutical Giant
Canva/Townsquare Media illustration
Workers at a New Jersey pharmaceutical giant are bracing for mass layoffs.
Pfizer has given notice to the New Jersey Department of Labor that they intend to close a facility in Somerset County by February 2024.
According to a Worker Adjustment and Retraining Notification (WARN) posted on the labor department website, up to 800 jobs could be lost with the closure of Pfizer's campus in Peapack.
A report on the industry website fiercepharma.com suggests the number of actual job losses could be less as staffers are offered positions at other Pfizer locations.
Pfizer has been trying to cut costs after suffering huge financial losses. They have already announced downsizing in Illinois and Colorado, but the New Jersey layoffs are the biggest to date.
COVID losses are blamed for cutbacks
In October, the Associated Press reported Pfizer's sales of its COVID-19 vaccine and coronavirus treatment were weaker than it had expected. The drug company cut revenue projections by $9 billion for 2023.
Pfizer had projected revenue as high as $70 billion for this year, but now projects it could be as low as $58 billion.
Will other Pfizer locations in NJ be affected by cutbacks?
There are currently five Pfizer locations in New Jersey.
The only location currently targeted with a WARN notice is the Peapack facility.
Some of the employees at the Peapack facility could be relocated to the Pfizer location in Parsippany.
No comment has been made about the Pfizer locations in Secaucus, Bridgewater, or Ewing.
Biggest NJ company layoff notices in 2022 and 2023
In some cases, workers may be offered back their jobs or transfers to different locations.
Here's a look at more than a dozen of the biggest announcements within two years.
Gallery Credit: Erin Vogt
A list of NJ malls where you can get photos with Santa for the 2023 holiday season
The annual New Jersey tradition is back for the 2023 holiday season, along with pet photos, special events, and exclusive sensory sessions.
More details and locations will be added as the holiday season progresses, so please check back often for updates. Malls are listed in alphabetical order.
Gallery Credit: Mike Brant
More From WPG Talk Radio 95.5 FM