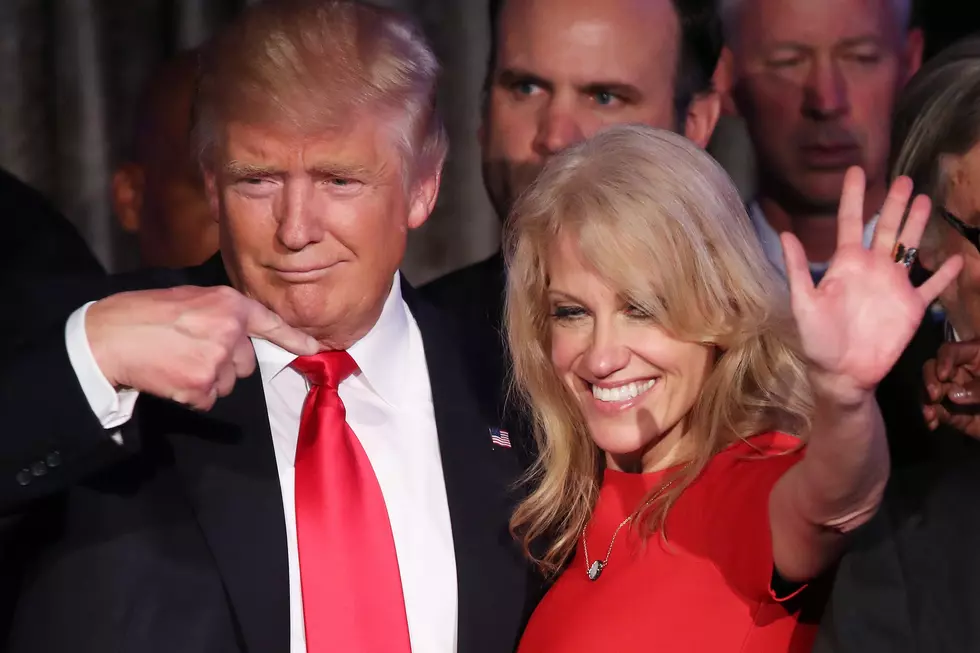 Most Famous Grad From Each Atlantic County High School (2020)
Getty Images
Let's take a look at the most famous alumni of each and every Atlantic County high school!
Before we can do this, we must first determine what "most famous" means.
Enter your number to get our free mobile app
Merriam-Webster defines famous as: "well known" and "honored for achievement."
For these purposes, we're going to focus mainly on the "well known" part, and we're going to define it as "nationally or worldly famous" rather than "locally famous." For example, someone might be very well known to the people of South Jersey, but beyond our state, that person must be a relative unknown.
This, of course, gives a distinct advantage to professional athletes who have reached the "major leagues" in their sport, actors, and musicians who have gained some sense of major accomplishment.
In no way is this to be assumed to be the "most successful" of graduates, as we all define success in different ways, and fame doesn't always play a part.
So, here's the list. Please feel free to reach-out to me with any corrections and suggestions. I certainly may have missed someone along the way.  I can be reached via email at joe.kelly@townsquaremedia.com. If we find that a suggestion merits a change, we will do so!
Rodney Jerkins. Record producer, rapper, and songwriter, Jerkins has won numerous music awards, including  several Grammy awards.
Atlantic Christian School
While there have been scores of notable alumni, one doesn't stick out as being "famous." Of course, we welcome your suggestions.
Atlantic City High School
James Avery. Actor. Avery was best known for the role of Phillip Banks on the TV show "Fresh Prince of Bel-Air." He also appeared in other TV shows and movies.
Atlantic County Institute of Technology
We were unable to identify the "most famous" alumni from this school. Of course, we welcome your suggestions.
Buena Regional High School
We were unable to identify the "most famous" alumni from this school. Of course, we welcome your suggestions.
Charter-Tech School for the Performing Arts
The small public charter school is located in Somers Point. So far, no alum stands out as being "the most famous." We welcome your suggestions.
The school only opened in 2010. So far, no alum stands out as being "the most famous." We welcome your suggestions.
Egg Harbor Township High School
Chad Juros. The magician has appeared at venues around the country, including Carnegie Hall and the White House. He's made a number of appearances on national TV including, ABC's "Good Morning America", Penn and Teller's "Fool Us", and "Criss Angel Mindfreak."
We are unable to identify the "most famous alum" from Hammonton. Feel free to make a suggestion!
Chris Ford. NBA player and coach. As a player, Ford is recognized as making the first three point shot in 1979 as a member of the Boston Celtics. Ford had a ten year playing career, followed up by a coaching career in the NBA.
Mainland Regional High School
Greg Buttle. NFL player. Played nine seasons as a linebacker with the New York Jets.
*Keep your eye on: Chase Petty will be a 2021 graduate. The baseball pitcher has had his fastball clocked at 100mph. He's expected to be drafted very early in the 2021 baseball draft.
Darren Drozdov (Droz). NFL football player and pro wrestler. Drozdov played in the NFL for three years. He's probably best known for throwing-up on the football before the center could snap in on a nationally televised Monday Night Football game. He followed his football career up with a pro wresting career that was short lived due to a severe injury.
*Keep your eye on Cody Stashak. A pitcher for the Minnesota Twins. 2021 will mark his third year in the Major Leagues.
We could not find any references to famous alumni of this very small school.
Gene Hart. Long time hickey play-by-play announcer for the Philadelphia Flyers.
St. Augustine Preparatory School

Jack Crawford. NFL player - defensive end. His career began in 2012 an continues today. Crawford has played for Oakland, Dallas, Atlanta, and Tennessee.
St Joseph High School (Hammonton)
Kellyanne Conway. Political consultant. As campaign manager, she helped Donald Trump get elected to the US Presidency. Served in the White House.
There you go! Again, we welcome your corrections and comments.
LOOK: Here are the best small towns to live in across America
More From WPG Talk Radio 95.5 FM