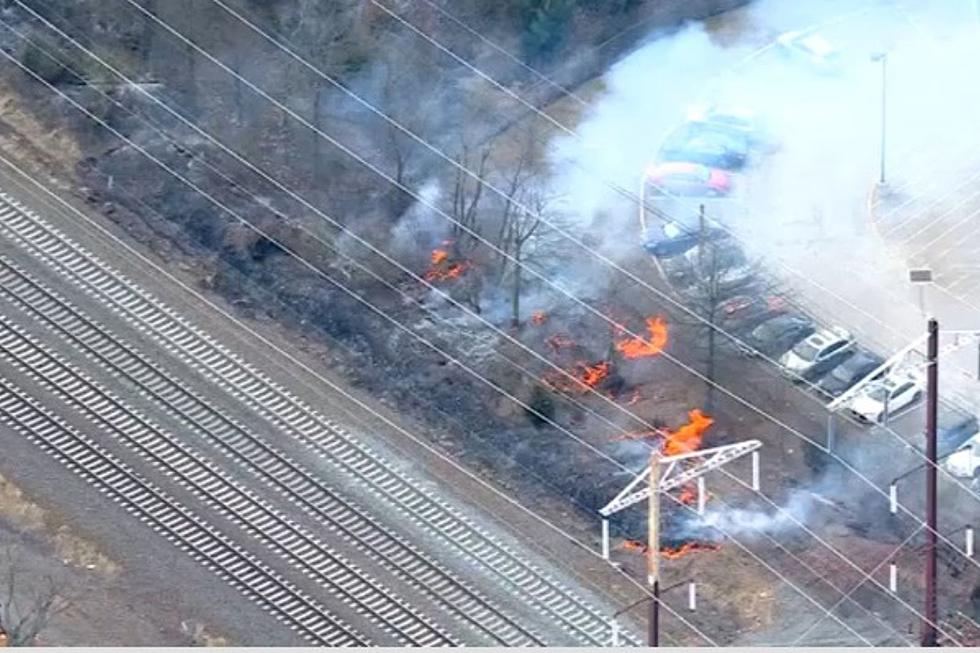 Multiple Brush Fires: NJ Transit, Amtrak Northeast Corridor Service Suspended
Fire along the Northeast Corridor in Highland Park (ABC 7 Eyewitness News)
Several brush fires along the tracks in Highland Park have caused the suspension of Northeast Corridor service while a second fire burns under abandoned railroad tracks in Matawan.
NJ Transit suspended its service in both directions between Trenton and New York Penn Station. NJ Transit rail tickets and passes are being cross-honored by PATH at Newark Penn Station and 33rd Street.
Customers can use the North Jersey Coast Line service between New York and Rahway.
Highland Park police said the fires are burning at Lambiance Court at River Road and then along Cedar Lane. Video shows one fire burning feet from the track in the back of Midwest Air Technologies.
An Amtrak spokesman said there are reports of as many as nine fires burning near the tracks.
Fire under the tracks
A brush fire in the vicinity of Park Avenue and Orchard Street in Matawan spread to an abandoned train trestle and is burning under the tracks. The New Jersey Forest Fire Service said the fire is nearly extinguished.
There is no impact to rail service by the fire.
Play ball NJ: These MLB pros are from New Jersey
A fair amount of New Jersey born baseball players have made it to the majors. These pros, active to start the 2023 season, all have NJ roots.
How much your school district gets under Murphy's proposed 2024 budget
Gov. Phil Murphy's porposed 2024 budget includes $1 billion in new spending for school funding including pre-K funding, pension and benefits, and an additional $832 million in K-12 aid, which is listed below by county and district.
More From WPG Talk Radio 95.5 FM