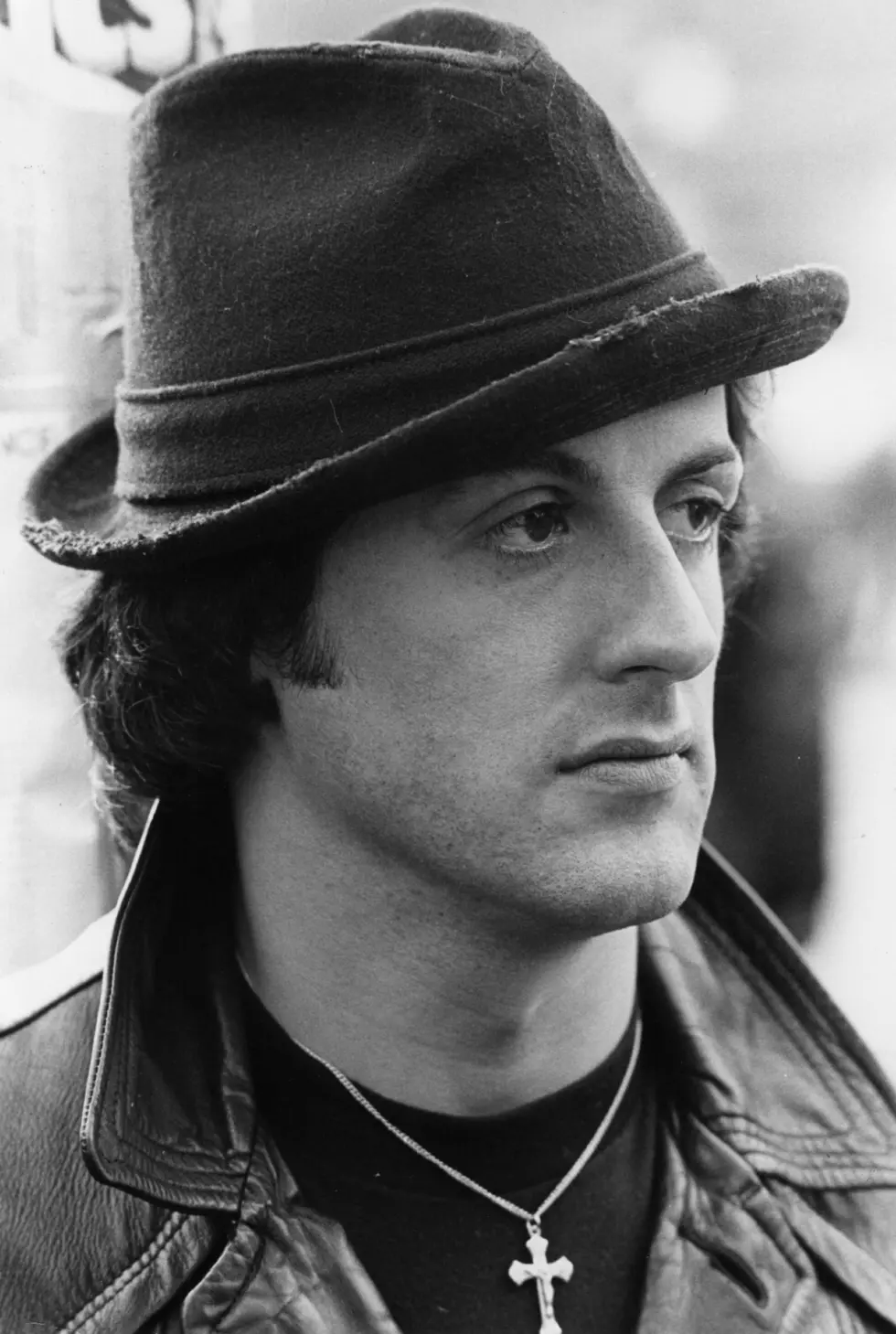 New Jersey's Wepner Is The Inspiration For Stallone's Rocky Balboa
Getty Images
Nearly 50 years later, Sylvester Stallone is going after producer Irwin Winkler to get the "rights" to the Rocky Balboa movies franchise.
However, before there was a Rocky Balboa, there was Chuck Wepner, known as "The Bayonne (New Jersey) Bleeder."
Wepner is most famous for lasting 15 rounds with The Greatest of All-Time, Muhammid Ali on March 24, 1975.
Wepner earned $ 150,000 for the fight, plus an additional $ 25,000 for training expenses. It was the biggest payday of Wepner's career.
By comparison, Ali made $ 1.5 million for the Wepner fight.
Wepner is officially credited with knocking down Ali in this fight, however, it appears that Wepner inadvertently stepped on Ali's foot, which caused the "knock down."
What Wepner should be most famous for is for being Stallone's inspiration for the iconic Rocky Balboa character. It was the Ali-Wepner fight and Wepner's unbreakable ring courage that gave Stallone the idea.
Thanks to former Claridge Hotel and Casino Vice President Glenn Lillie, I had the opportunity to spend quality time with Wepner back in the 1990's.
Wepner is now 83 years old.
We spoke at length about his epic 15-round fight with Ali and the fact that he was literally Stallone's inspiration for Rocky Balboa.
Wepner gave me his business card, which features Ali on the canvas after the infamous, phantom knockdown:
Wepner was incredibly modest about it all and really opened-up about both topics.
In case you thought Wepner harbored any hard feelings towards Stallone about the Rocky Balboa character, guess again.
After a bit of acrimony, Stallone and Wepner worked it all out.
Wepner and Stallone became good friends after Rocky I. As a result, Stallone cast Wepner as a sparring partner in Rocky II.
Stallone has now decided to litigate against Winkler for the rights to the Rocky franchise for his children.
It's not about money for Stallone, who is worth more than $ 400 million. It's about leaving his children a legacy.
In 1976, Stallone was a complete unknown. The way the business worked then, Winkler produced "Rocky" and owns the rights, until they expire.
Winkler owns the rights to "Rocky" and seven sequels:
Rocky Il (1979)
Rocky III (1982)
Rocky IV (1985)
Rocky V (1990)
Rocky Balboa (2006)
Creed (2015)
Creed II (2018).
Stallone has engaged the legal services of the law firm of Lavely and Singer, well known as Hollywood's most aggressive law firm for his battle against Winkler.
This is the Stallone tweet about the now 91-year-old Winkler:
"A VERY Flattering portrait of The Great Rocky/ Creed Producer , IRWIN WINKLER, from one of the country's greatest artist.…. ALSO after IRWIN controlling ROCKY
for over 47 years, and now CREED, I really would like to have at least a little WHAT'S LEFT Of MY RIGHTS back, before passing it on to ONLY YOUR CHILDREN -I believe it would be a FAIR gesture from this 93 year old gentleman?" wrote Stallone.
Stallone calls this a "painful subject That eats at my soul, because I wanted to leave something of Rocky for my children," wrote Stallone.
Earlier, Stallone wrote a critical post about Winkler's son, David Winkler and his new book "The Arrangement."
Stallone suggested that "if you ever run out of toilet paper PLEASE use this one, you won't be disappointed It's very absorbent," wrote Stallone.
SOURCE: Interview with Chuck Wepner and Stallone tweet, broaching the issue of suing Irwin Winkier for the legal rights to the "Rocky" movies franchise.
Fun Things To Do In The Atlantic City Area, Summer, 2022
10 Things I am Extremely Grateful For in Atlantic County
10 Things I am Extremely Grateful For in Atlantic County
More From WPG Talk Radio 95.5 FM