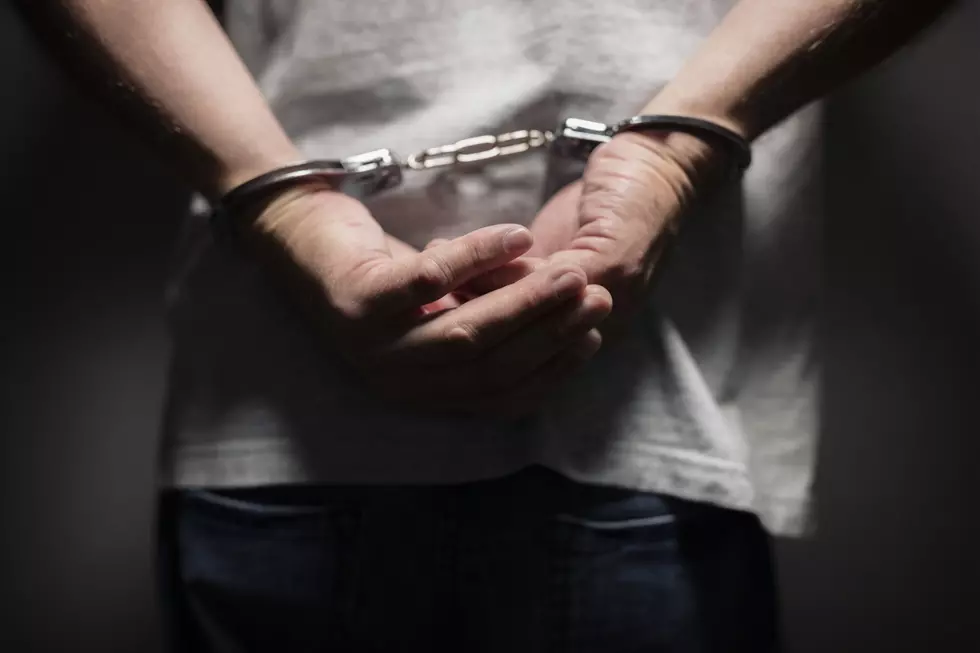 South Jersey Man Hit With Long List of Drug and Weapons Charges
Thinkstock
A South Jersey man has been hit with numerous drug and weapons-related charges and, if convicted, could now be looking at life in prison with millions of dollars in fines.
41-year-old Nicholas Layton of Mount Holly was expected to make an initial appearance Monday after being charged with one count of conspiracy to distribute 50 grams or more of methamphetamine, one count of possession with intent to distribute 50 grams or more methamphetamine, three counts of unlawful possession of unregistered firearms, and one count of possession of firearms by a convicted felon, according to Acting U.S. Attorney Rachael A. Honig.
Honig's office says,
In December 2018, Layton and an unnamed conspirator were driving separate vehicles from Arizona back to New Jersey. Both vehicles were the subject of a motor vehicle stop in Crawford County, Arkansas. Subsequent investigation revealed that the conspirator's vehicle contained four wrapped bundles of suspected narcotics, later confirmed to be approximately three kilograms of methamphetamine. According to receipts located in both vehicles, Layton rented both cars and the cars traveled together through multiple states before being stopped in Arkansas. Both Layton and his conspirator were charged by the State of Arkansas in connection with the methamphetamine; Layton was released by authorities.
In the following May and June, Layton allegedly sold methamphetamine on three separate occasions to confidential informants under the surveillance of law enforcement in Pemberton and Mount Holly, according to Honig.
In July, 2019, cops searched Layton's home in Mount Holly and they found a semi-automatic rifle with no serial number, a 9mm semi-automatic rifle with no visible serial number, a silencer, and eight M-class explosive devices.
On that same day, another home that Layton was associated with in Southampton was also searched. There, cops allegedly found another semi-automatic rifle, a 12-gauge shotgun, and more explosive devices.
Layton was arrested on August 4, 2019, and at the time of his arrest, cops say he was in possession of about 200 grams of methamphetamine and an additional explosive device.
Officials say the conspiracy and the possession with intent to distribute methamphetamine counts are punishable by a mandatory minimum of 10 years in prison with a maximum of life behind bars and a $10 million fine. The possession of an unregistered firearm is punishable by up to a decade in prison and a $10,000 fine.
The public is reminded that charges and allegations are accusations and the defendant is presumed innocent unless and until proven guilty.
Most Expensive Home For Sale in Burlington County
Located in Mount Laurel, the 14,020 square foot home is listed at $5 million. The home has seven bedrooms, 10.5 baths and 23 acres. Some of the home's features include a pool and spa, an indoor and outdoor bar, and maid quarters.
50 Most Popular Chain Restaurants in America
YouGov investigated the most popular dining brands in the country, and Stacker compiled the list to give readers context on the findings. Read on to look through America's vast and divergent variety of restaurants—maybe you'll even find a favorite or two.
More From WPG Talk Radio 95.5 FM