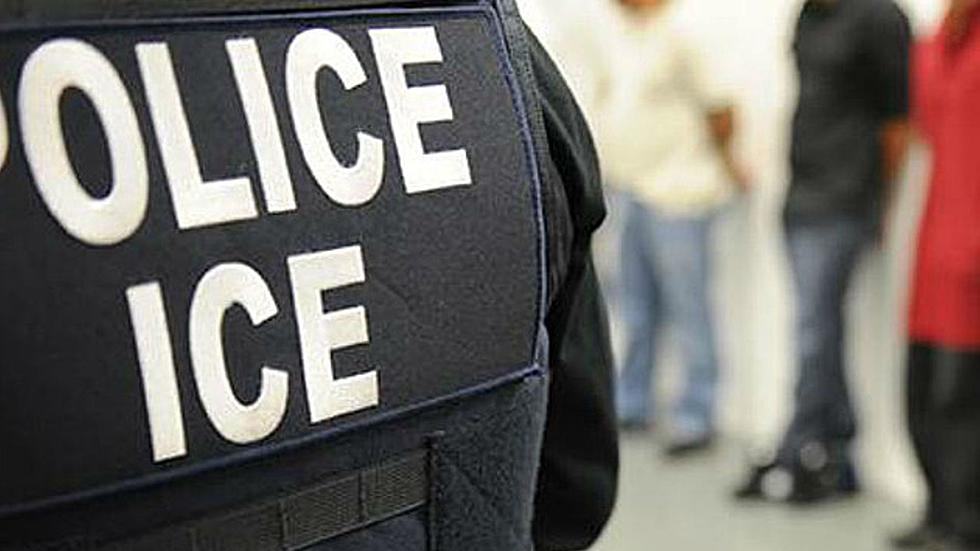 NJ releases prisoners early, ICE takes them back into custody
Immigration and Customs Enforcement (ICE ERO)
A spokesman for ICE in New Jersey confirmed published reports on Thursday, telling New Jersey 101.5 that the agency arrested 88 inmates.
"All are violent offenders or have convictions for serious crimes such as homicide, aggravated assault, drug trafficking and child sexual exploitation," the spokesman for ICE's Enforcement and Removal Operations said in a written statement.
"Some were placed in removal proceedings and housed in ICE facilities outside of NJ, while others were detained locally pending execution of their final orders of removal," he added.
The New Jersey law that paved the way for the mass release in order to reduce the prison populations during the pandemic says that inmates convicted of violent crimes and compulsive sex offenders were not eligible for the early release. An ICE spokesman did not immediately return New Jersey 101.5's request for more information late Thursday afternoon.
The report of the ICE arrests was blasted by the executive director of the American Civil Liberties Union of New Jersey, which has been advocating for the early release.
"Yesterday's release put a spotlight on many of the problems with mass incarceration in NJ, including that ICE picks up people from prison all the time. We can't allow it. We need to investigate if/how state agencies are cooperating with deportations. We're watching," Amol Sinha said on Twitter.
Many of the prisoners released early were about to max out their sentences within eight months and more are expected to be released almost every day for the next four months. In March, the state Supreme Court allowed county jails to release a thousand inmates because of the pandemic.
The pandemic resulted in the deaths of 52 inmates, officials have said.
Some Republican lawmakers this week criticized the release. State Sen. Mike Testa, R-Cumberland, said the state was endangering public safety by releasing prisoners with COVID-19. Department of Corrections officials, however, said just 11 of the released inmates had tested positive for the coronavirus and the state had made arrangements for their safe transport.
State Sen. Joe Pennacchio, R-Morris, on Thursday questioned the Murphy administration's "motivation."
"Like many of the governor's arbitrary edicts during the health emergency, this raises the obvious question: Is this about public health, or is it about releasing prisoners?" Pennacchio said in a written statement.
UP NEXT: Arrests of 21 accused sex offenders prompt warning for NJ parents
More From WPG Talk Radio 95.5 FM