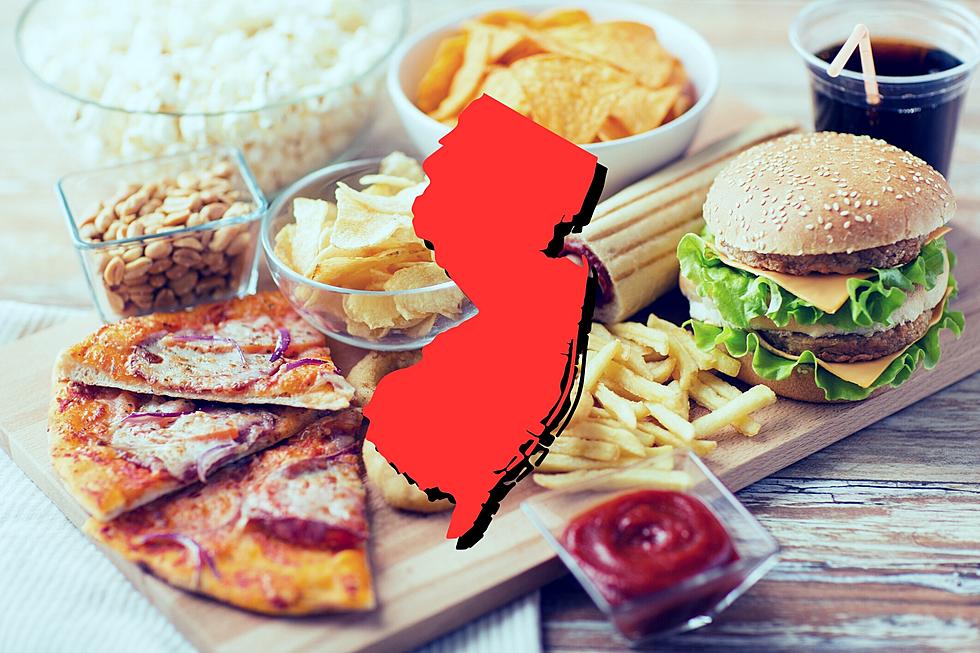 Poll: Iconic NJ Beach Treat is One of America's Most Hated Foods
New Jersey food - Photo: TSM Illustration
A survey of thousands of people across the country has found that an iconic treat at the Jersey Shore is hated by many Americans.
Want to take a guess at it?
Pizza? Nope. Does anyone really not like pizza?
Ice cream or custard, without or without jimmies? Guess again. And it's "jimmies," not "sprinkles," damn it.
Boardwalk french fries? Wrong.
Editors at FeastGood.com recently surveyed 3,000 people across the nation to find out which food or food dish they loathe the most.
Now, truth be told, the caveat was they were looking for foods that people don't like because they find them difficult to resist when dieting, so these results are going to be skewed to dislike things like the aforementioned pizza, ice cream, and fries (i.e. pretty much anything that brings a bit of joy to one's life).
With that in mind, the most hated food (for people dieting) in America turns out to be ice cream in Vermont, followed by Kentucky-style fried chicken in the Bluegrass state.
The Philly cheesesteak in Pennsylvania comes in third (who the hell hates cheesesteaks? Oh, that's right -- people on a diet)...
[Cheesesteaks are] often loaded with calories and unhealthy fats. The beef is usually cooked with oil and topped with cheese, which can increase calorie intake and saturated fat levels.
...fourth place went to chocolate chip cookies in Massachusetts (I had no idea MA was known for its cookies), and deep-dish pizza in Illinois wrapped up the top five.
As for New Jersey, we jump down to #36 on their list where, it turns out, people (on a diet) hate salt water taffy.
It is high in sugar and calories, making it a less-than-ideal choice for dieters. The candy is typically made with a combination of sugar, corn syrup, and other sweeteners, which can add up to a substantial amount of calories and carbohydrates.
So, one must ask, if dieting people hate salt water taffy the most, do they occasionally cheat on yummy things like custard and pizza? I mean, if I had to give up salt water taffy, I could. Sure, it's good, but I'd rather have a soft pretzel.
You can check out the list of all 50 most loathed foods (for dieters) at FeastGood.com.
Top 17 Candy Shops at the Jersey Shore
If you have to satisfy your sweet tooth, there are a bunch of candy shops up and down the Jersey Shore, many dating back over a century.
30 Amazing South Jersey Ice Cream and Custard Stands as Picked by Locals
In no particular order, grab a handful of napkins and check out these ice cream and custard stands down the shore!
More From WPG Talk Radio 95.5 FM