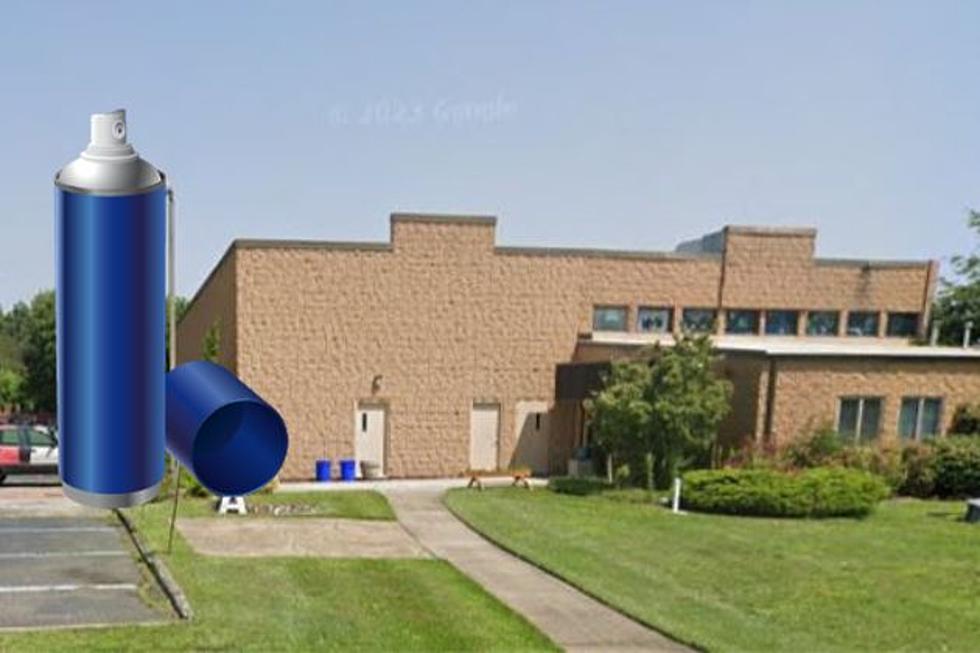 NJ Synagogue Spray Painted With 'Repulsive messages'
Congregation Etz Chaim (Google Maps)/Canva
MONROE (Middlesex) — Offensive language was spray painted on the building of Congregation Etz Chaim and authorities are looking for who's responsible.
Police believe the vandalism, described by the congregation as "repulsive messages," was done by juveniles.
"The climate of anti-Semitism and xenophobia are extremely high right now," the synagogue said. "From college campuses, synagogues and online we are facing a
new wave of incidents
and we must remain vigilant of acts of bias and hate."
In a Facebook post on Thursday, Mayor Stephen Dalina said that the graffiti occurred overnight Wednesday into Thursday at the temple on Cornell Ave. Dalina said he has informed the congregation that police are "squarely focused on finding the culprits."
"We must proclaim that vandalism, of any sort, is completely unacceptable in our community and will not be tolerated," Dalina said.
On Thursday morning, firefighters washed the messages from the synagogue so that they can no longer be read. Two of the messages were written on reflective tape and were removed easily, Dalina said.
Anyone with information about the incident is asked to contact Detective Jake O'Brien at 732-521-0222.
30 'poorest' neighborhoods in NJ
These ZIP codes in New Jersey have the highest percentage of households earning less than $25,000 in annual median income. The figures are based on 5-year data by the U.S. Census American Community Survey as of 2021.
Gallery Credit: New Jersey 101.5
LOOK: Controversial songs from the year you were born
Stacker
celebrates history's most boundary-pushing—and thereby controversial—songs from 1930 through today.
Gallery Credit: Stacker
More From WPG Talk Radio 95.5 FM