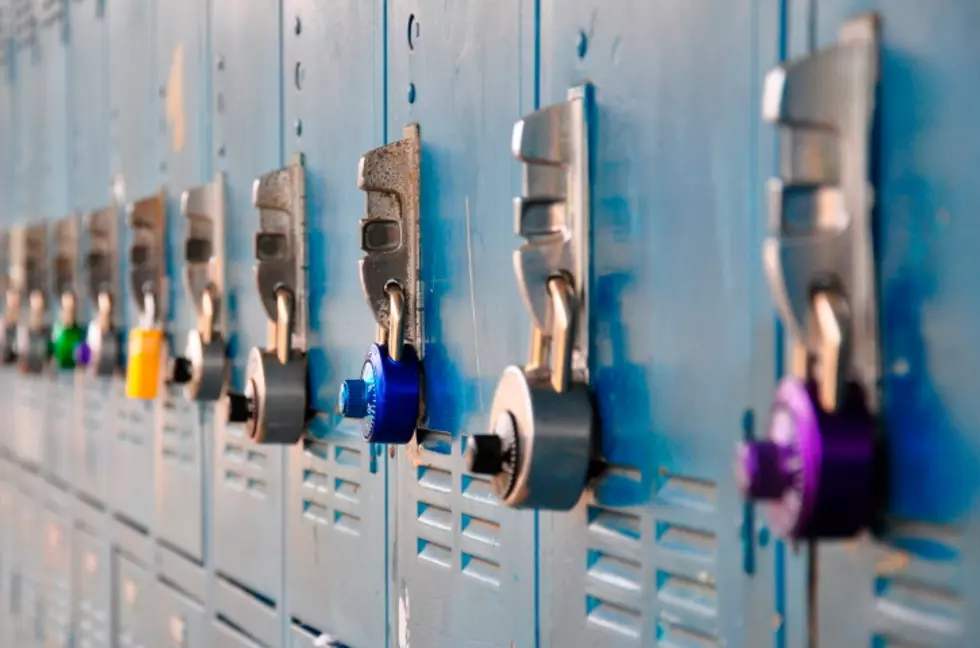 NJ Teachers Union Promotes Black Lives Matter in Schools
KrisSchmidt
The state's largest teachers union is promoting a controversial political movement in schools during Black History Month.
The New Jersey Education Association announced that it will recognize Black Lives Matter at School Week.
The NJEA said the week is meant to support the movement's call to end zero-tolerance discipline measures that disproportionately affect minority children, implement restorative justice in schools, hire and support more black teachers, and mandate black history/ethnic studies in K-12.
The Black Lives Matter movement was founded in 2013 after a Florida jury acquitted George Zimmerman in the charges of shooting to death black teen Trayvon Martin. It grew following the shooting death of another black youngster, Michael Brown, by a police officer in Ferguson, Missouri, and as the group focused attention on other instances of police shootings of black men.
The national group has been connected to rallies, protests and other events across the country, which have at times turned violent. On Sunday, close to 50 protesters and members of the group were arrested at the site of Super Bowl LII where they blocked trains from getting near U.S. Bank Stadium, the Huffington Post reported. The group members said the protest was staged in order to protest police violence and systemic racism.
Critics have accused the movement's leaders of sowing hostility against law enforcement, and some have likened it to a hate group. Others have taken issue with the movement's name, arguing that it implies that non-black lives don't matter.
In July 2016, Southern Poverty Law Center, which publishes a list of known hate groups, explained why Black Lives Matter was not one of them.
"Thousands of white people across America — indeed, people of all races — have marched in solidarity with African Americans during BLM marches, as is clear from the group's website. The movement's leaders have also condemned violence," SPLC president Richard Cohen said.
"Black lives matter because they have been marginalized throughout our country's history and because white lives have always mattered more in our society," he said. "As BLM puts it, the movement stands for the simple proposition that 'black lives also matter.'"
Steven Baker, a spokesman for the NJEA, said the union is focused on the positive message.
"I think the assertion that 'black lives matter' or 'black lives matter in school' is uncontroversial," he said. "I can't imagine anyone disagreeing with the statement that black lives matter. What someone else applies to that you'd have to ask them why they're applying a negative connotation that black lives matter."
Baker said that while students have learned lessons about black history in the past, the members of the NJEA also believe it is important to look at issues facing the world today.
"I think within the context of Black History Month, it's important to also consider the present reality and the present situation," he said. "Certainly, it's important to look back and reflect, but it's also important to look at where we are and where we're going."
Walter Fields, chairman of SOMA Black Parents Workshop, a social justice group in South Orange and Maplewood, said Black Lives Matter in School Week was an "excellent idea."
Fields said he was proud of the fact that the School District of South Orange and Maplewood had planned a week of activities. He wasn't worried about the negative connotations that come with the Black Lives Matter movement.
"There was negative attention drawn towards the civil rights movement," Fields said. "Most whites when polled were against the efforts of Dr. King and the civil rights movement in the south."
Fields said just because people don't understand or agree with something doesn't delegitimize it. He said the lessons taught during the week are important, "whether it's black children in urban schools who are still not receiving a quality education, or whether it's black children in suburban schools like South Orange-Maplewood" who he said are being denied access to advanced classes or being disproportionately disciplined.
A spokesman for the New Jersey School Boards Association said there was no data to show how many districts were taking part in the program.
More From WPG Talk Radio 95.5 FM