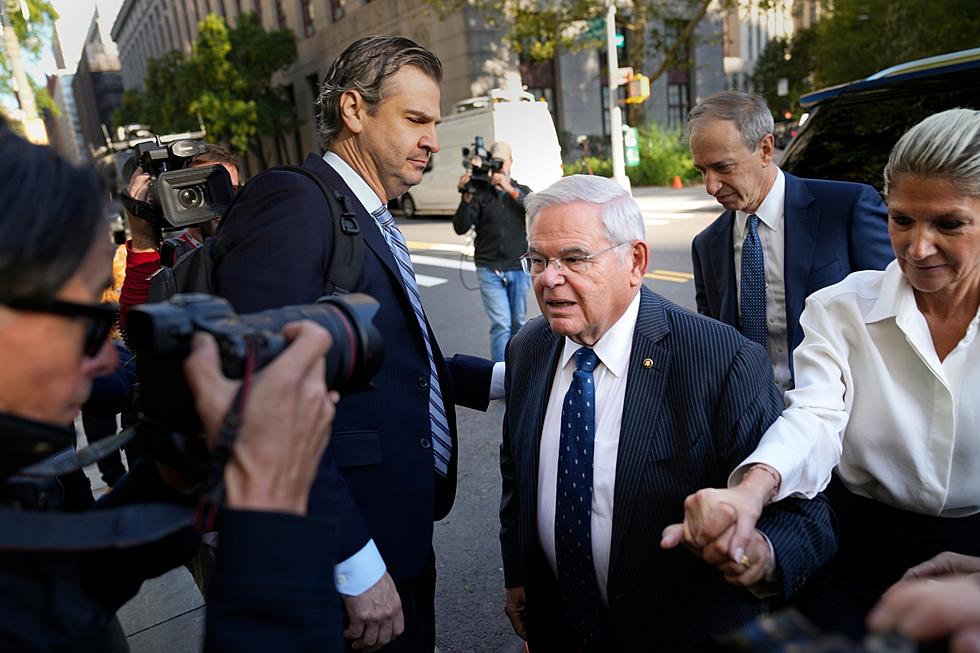 NJ's Top News For 10/13: Will Senate Expel Menendez?
(AP Photo/Seth Wenig)
Here are the top New Jersey news stories for Friday:
While some New Jersey families continue to wait for word on their loved ones in Israel, others are finding out their sad fate.
The State Department Thursday raised the number of American deaths to 27 following the Hamas terrorist attack on Israel Saturday.
Among them is Itay Glisko, 20, a Paramus native who was serving with the Israeli Defense Force. His family moved to Israel when he was 2 but he still has family in New Jersey.
An Islamic civil rights group in the state says New Jersey elected officials should not ignore the plight of Palestinians or the Palestinian Americans living in the Garden.
The group invited politicians to meet with legal and medical experts on "Israeli state oppression," showing frustration that local officials have been focusing their sympathies on the Israeli side but now acknowledging the political and humanitarian conditions of those living in the Palestinian territories.
NEW YORK — Federal prosecutors in New York City have rewritten their indictment against U.S. Sen. Bob Menendez of New Jersey and his wife to charge them with conspiring to have him act as an agent of Egypt and Egyptian officials.
The superseding indictment, filed in Manhattan federal court on Thursday, accuses Menendez of violating the Foreign Agents Registration Act, which requires people to register with the U.S. government if they are acting as "an agent of a foreign principal."
OCEAN CITY — The Danish wind energy company Orsted has put up a $100 million guarantee that it will build New Jersey's first offshore wind farm.
But it will lose that money if the project is not operating by Dec. 2025 — a year after the deadline approved by state utility regulators.
New Jersey's Board of Public Utilities approved an agreement Wednesday with Orsted under which the company would forfeit the money if the project is not up and running within 12 months of a series of deadlines previously ordered by the board.
Recreational marijuana is legal in New Jersey, but it'd be very hard to find a public place in the state where you can legally smoke it.
Still, most residents say they're getting a whiff occasionally or regularly — sometimes in their own home, according to poll results released on Wednesday by Stockton University.
UPDATE 2023: All the NJ stores that sell legal weed
The number of recreational cannabis dispensaries continues to grow, since the first NJ adult use marijuana sales in April 2022.
Gallery Credit: Erin Vogt, Eric Scott
LOOK! Every solar eclipse to affect NJ through 2100
From partial to complete totality, here's a complete look at every solar eclipse affecting New Jersey throughout the 21st century, according to
timeanddate.com
. Peak times are approximate and will vary based on precise viewing location.
Gallery Credit: Mike Brant
More From WPG Talk Radio 95.5 FM