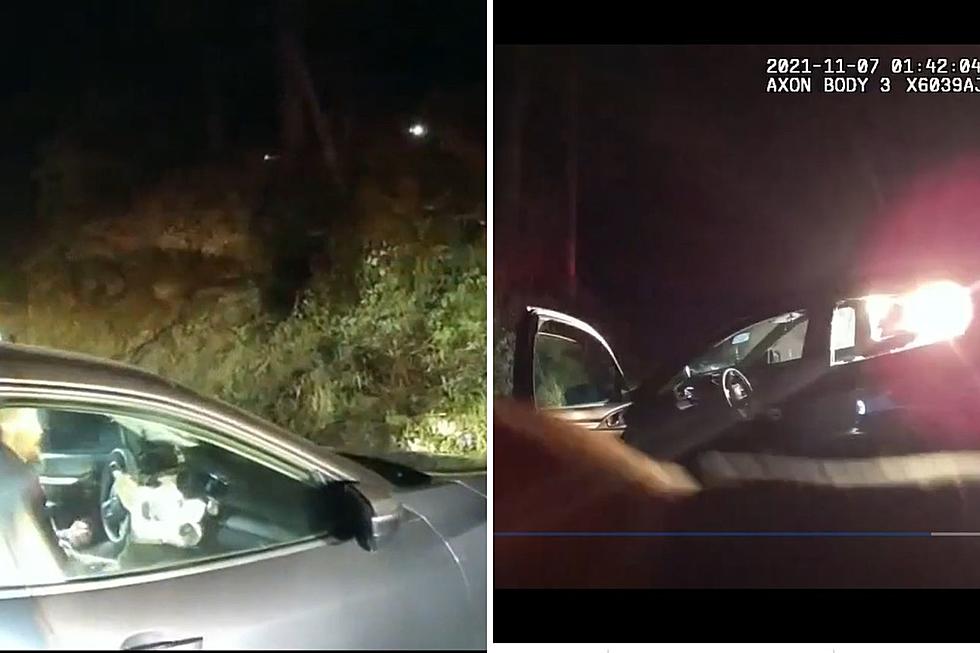 No Charges For NJ Troopers Who Shot Man After He Killed Dog
Dog sitting in car before being shot 11/21, State Police troopers approach the car (NJ OAG)
Two New Jersey State Police troopers will not face charges after fatally shooting a man who killed his dog in front of them in his car after a crash.
Body cam footage released by the Attorney General's Office shows troopers Joselo Machuca and Eduardo Tejada approach a car that went off Starlite Hill Road in Knowlton and into a ditch on Nov. 7, 2021 around 1:30 AM.
Ignoring the trooper commands
The driver, Timothy Parks, 36, of Saylorsburg, Pennsylvania, ignored the troopers' instructions to keep his hands on the wheel and instead turned up the music on the radio.
According to the Attorney General's Office, Parks moved the rifle he was holding and shot a dog sitting in the driver's seat and continued to move it in the direction of one of the troopers. In an instant, both responding troopers fired at Parks whose body fell out the door and onto the ground.
Shooting was investigated by the Attorney General's Office
Parks was taken to Lehigh Valley Hospital in Pennsylvania where he was pronounced dead at 2:30 a.m.
Following an investigation by the Attorney General's Office of Public Integrity and Accountability, a state grand jury voted "no bill" on Monday, meaning no criminal charges will be filed against the troopers.
Per a directive by the Attorney General's Office, an investigation is conducted when a death results from an encounter with an on-duty law enforcement officer.
Weird things NJ taxes - and some they don't
In general, New Jersey assesses a 6.625% Sales Tax on sales of most tangible personal property, specified digital products, and certain services unless specifically exempt under New Jersey law.
However, the way the sales tax is applied in New Jersey sometimes just doesn't make sense.
New Jersey puts out an itemized list for retailers that spells out what is, and what is not, taxed.
Perhaps because this is New Jersey, there are some bizarre and seemingly contradictory listings.
LOOK: The 25 least expensive states to live in
More From WPG Talk Radio 95.5 FM