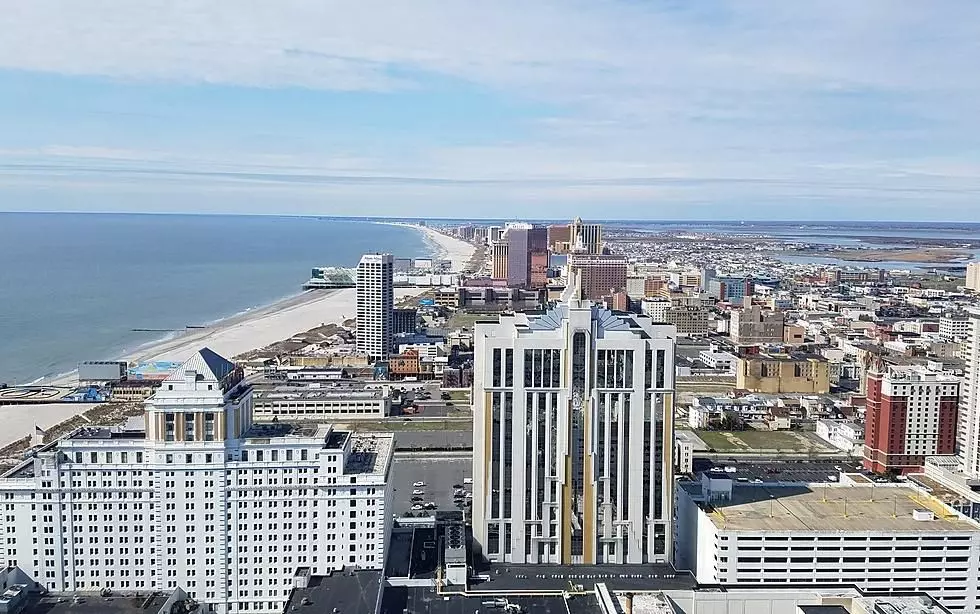 One Photo Says It All: Atlantic City, N.J. Roads Really Are This Bad
Atlantic City Skyline - Photo Townsquare Media South Jersey
We have been writing regularly about the abysmal condition of numerous roads in Atlantic City, New Jersey.
This is in hopes that by providing constructive encouragement, perhaps Atlantic City Mayor Marty Small will step up and prioritize this major problem.
We receive many daily comments from residents of Atlantic City. They range from criticism about how dirty the city is … concerns about safety and voluminous complaints about how bad the road conditions are.
Below, you can see the latest description of how bad the roads in Atlantic City are. We have just taken this priceless photograph during our inspection today of the road conditions in Atlantic City.
PLEASE NOTE: Before observing the photo (directly below), please be guided that the verbiage is very blunt:
It is one person's graphic description about the condition of Atlantic Avenue. We recently wrote an entire article about how bad Atlantic Avenue is.
Directly below is the photo, located at Georgia and Atlantic Avenue. It is self explanatory.
One of our other favorite citizen implemented road remedies to the extremely poor road conditions was Christmas time on Richmond Avenue in the Chelsea Heights section of Atlantic City.
We took this photo back on December 9, 2023. It's one of the most drastic solutions in history to repair an enormous pothole that was menacing this great neighborhood.
Here was the resident's creative, festive and wonderful solutions (see directly below).
The city simply refused to repair the giant pothole that was located right in the middle of the road.
The creative neighbors took matters into their own hands and dropped a full, decorated Christmas Tree in the massive hole … complete with a festive, Christmas Hat Tree Topper and skirt.
Atlantic City Area: Readers Share Favorite Childhood Memories
What Are These Atlantic & Cape May, NJ Communities Best Known For?
More From WPG Talk Radio 95.5 FM