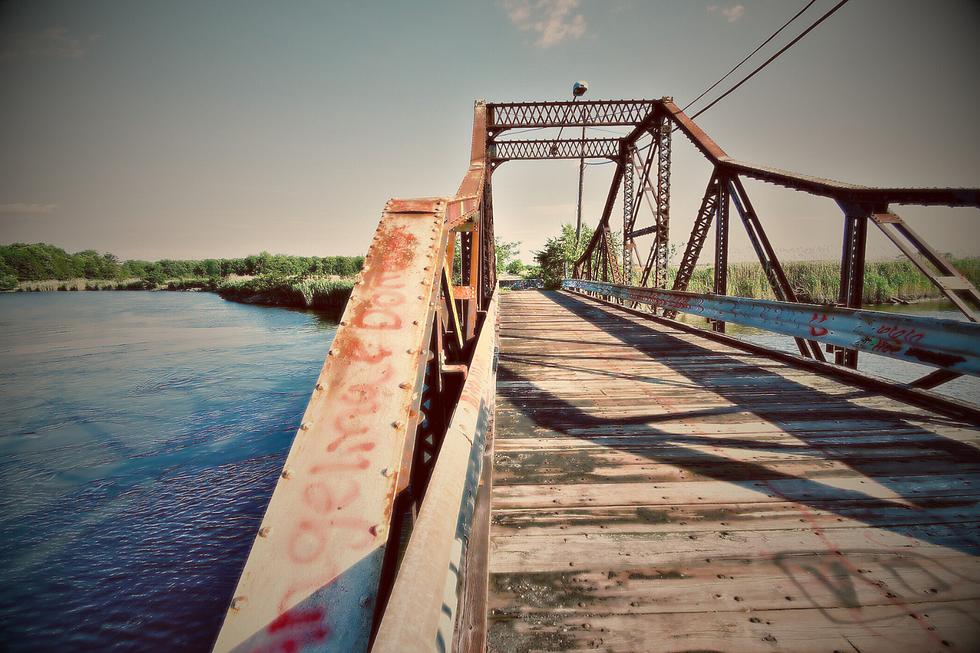 Cool Pictures: 118-year-old Bridge in New Jersey That You Can't Drive On
Historic bridge in Salem County NJ - Photo: Chris Coleman
Out in Salem County, ironically on New Bridge Road, sits a 118-year-old bridge that I think is one of the coolest in the state and there's a good chance that you have never driven on it.
Why? Well, that's mainly because it's been closed since the early 90s. More on that in a moment.
Not too long ago, I found myself driving around Salem County, which, in itself, is quite an adventure.
If you've never done so, take a day trip out that way and you'll quickly forget you're in the most densely-packed state in the nation.
Salem County looks and feels a lot like Kansas or Nebraska. How so? I kid you not -- there's at least one intersection out there that has so little traffic that it doesn't even have stop signs.
Beyond that, the area is known for having two nuclear power plants, Salem and Hope Creek, and there's a centuries-old house where a number of people were brutally murdered (it's now a state historic site).
Anyway, back to the bridge... my travels took me between Elsinboro and Quinton near the unincorporated village of Hancocks Bridge, population 254.
While there, I saw a sign that said "BRIDGE CLOSED" and off in the distance was an old bridge, so I had to check it out.
What I found was one of the coolest bridges around and it has a fascinating history that dates back to 1905.
To put that in perspective, in that year, the city of Las Vegas was established, "Pomp and Circumstance" was played for the very first time at a graduation, Edward C. Stokes was Governor of New Jersey (we've had three dozen since then), and the Spanish Flu global pandemic was still over a decade away from happening.
Watch for aliens
Before we look at the bridge, a note of caution. At least one person claims there was an alien abduction at the bridge around the time it permanently closed.
Cool bridge in rural Salem County; Built in 1905, closed since 1991
Gallery Credit: Chris Coleman
MORE INFO: If you are interested in this structure, a detailed look at its history can be found at historicbridges.org.
Did You Know 10 People Were Murdered in This One South Jersey House?
This nearly 290-year-old home in Hancock's Bridge, Salem County, has quite a story. As many as ten people were brutally murdered here on the same day in 1778.
Gallery Credit: Chris Coleman
More From WPG Talk Radio 95.5 FM