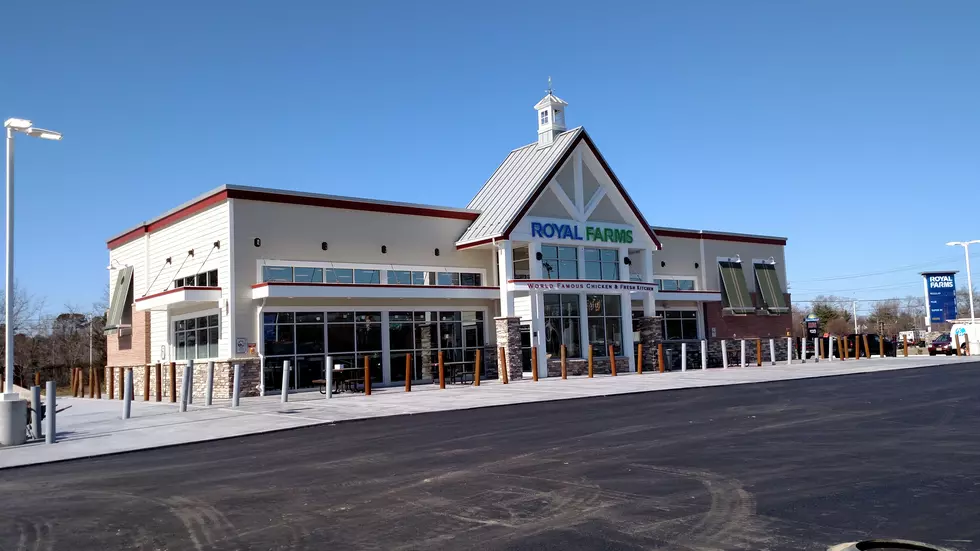 RoFo or RoFa? Getting to Know Royal Farms
TSM
South Jersey is becoming a heated battleground between Wawa and RoFo. Or is it RoFa?
Royal Farms, a chain of 200 convenience stores in the Mid-Atlantic region, is opening locations in deep-rooted Wawa territory faster than you can order a Shorti. One of their newest stores at Fire and Tilton Roads in Egg Harbor Township is set to open in a matter of days.
So, maybe we should get to know the new kid on the block: Royal Farms.
Like every other place on the planet these days, Royal Farms has a points-based loyalty program which can earn you free stuff. They call it RoFo Rewards.
Which made me think, "RoFo?" Why not "RoFa" for ROyal FArms? I mean, RoFo is kinda fun to say, but do people call the store "RoFo" or just the rewards thing? We already have to explain to people that have never been around here what a Wawa is, now we have to do Wawa and RoFo? Or RoFa? I'm gonna stick with "RoFo."
So, what about the chicken. Everyone you talk to says the chicken is "supposed to be really good," but it can still be kinda hard to find a person that's actually had it. In the interest of honest reporting, I've never been inside a RoFa- er, RoFo, so I can't tell you, but Food & Wine says it's good enough to go out of your way to get.
And speaking of, just think: so far in 2019, a bunch of really smart people have managed to capture the first-ever picture of a black hole -- and we will be able to get a 50-piece order of fried chicken from a gas station in Atlantic County at practically any hour of the day.
Can life get any better? All we need now is for Krispy Kreme to reopen their store on Tilton Road!
Well, speaking of that, Royal Farms sells Krispy Kreme doughnuts, too.
Life just got even better than it was one paragraph ago!
Will RoFo/RoFa be a formidable competitor to Wawa? Only time will tell.
More From WPG Talk Radio 95.5 FM