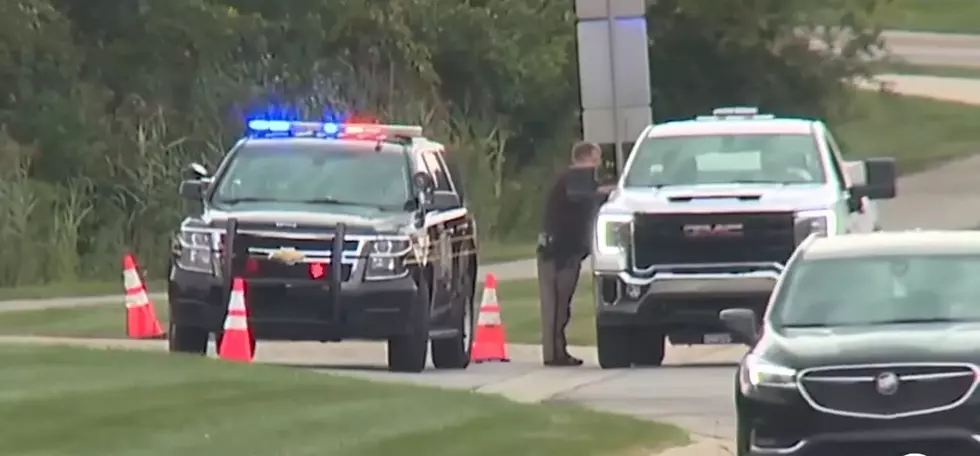 Shooter Threats, Lockdowns at South Jersey Schools Friday
YouTube/screenshot
They call them "swatting" incidents. That's the name that's been given to the craze of calling in a bogus threat, many times a threat including a shooter, to a certain location, in this case, a school.
Several swatting incidents happened Friday at South Jersey schools, causing lockdowns, police responses, and investigations and wasting quite a bit of school learning time.
Multiple news outlets, including the Philadelphia Inquirer and WNBC-TV/New York are reporting about an estimated nine school threats that happened Friday across New Jersey, with at least three of them in South Jersey.
At midday Friday, police posted on Facebook about a threat at Vineland High School.
We are currently investigating a threat at the Vineland High School and have several Officers on scene. Investigators have checked the school and there is no danger to the students or staff.
Toms River North High School was locked down at 11 AM after a potential shooting threat was received.
A short time ago Toms River Police dispatch received a phone call regarding a potential shooting at High School North. Officers responded and the school was locked down. The call was deemed unfounded and is being investigated as a swatting incident, there is no active threat.
Stafford Township schools also issued a shelter-in-place order as a precaution. It was lifted several hours later,
according to the Inquirer
.
A report about a shooter at
Barnegat High School
 caused a disruption for the entire school district on Friday, as police posted on Facebook
We received an unfounded report of a "shooter" in the Barnegat High School. Officers were quickly on scene and in the building and have found no indications or reports of anything occurring. Bengal Blvd will be closed as we continue to ensure the security of the building. All other district schools were placed in shelter in place status as a precautionary measure. Parents who are responding to the area are asked to go to the Collins school where we will provide any additional information. It appears that at least one other district in the county has received a similar "report". Again, we have significant resources on scene to ensure the safety of the kids and staff at BHS and there are no indications that anything has occurred. Updates to follow. --Chief
Reports of swatting incidents are increasing nationwide, leaving police and school officials little choice but to react as though the threats are real.
Heartbreaking! Help Find These People Missing in South Jersey
25 Super Spooky, Fun & Easy Halloween Costumes for Couples
More From WPG Talk Radio 95.5 FM