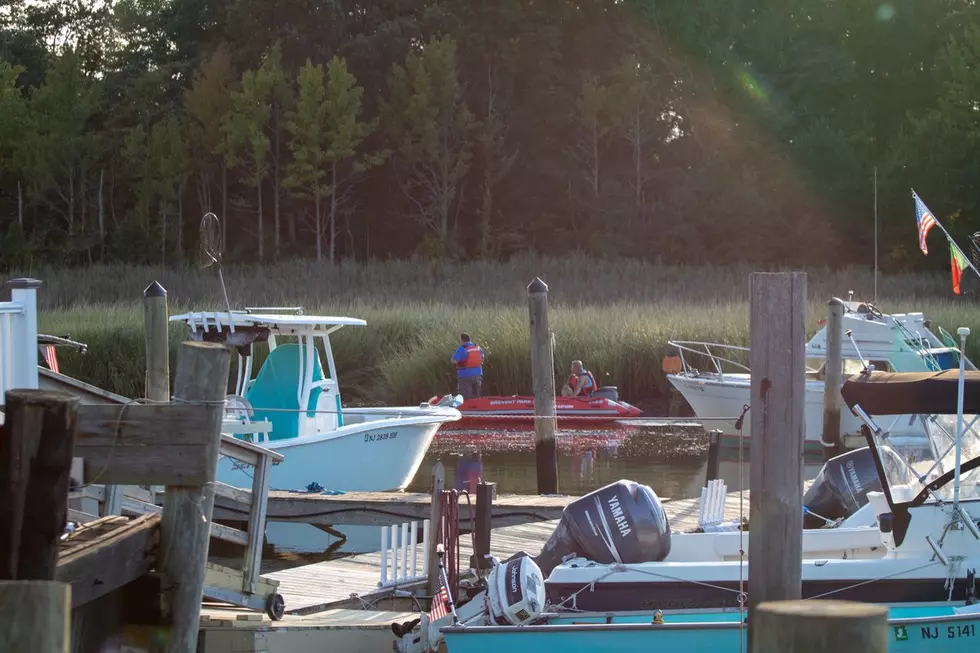 They Died Heroes: Two Men Drowned Trying to Save Another in Hazlet
Rescue personnel at Thomes Creek in Hazlet (Monmouth County Sheriff's Office)
Zaidius Perry, 36, of Keansburg jumped into the Thomes Creek in Hazlet around 2:30 p.m. when he saw Ronald Williams, 61, of Keansburg calling for help, according to Hazlet police Detective Michael Tristao.
Tristao said Perry also became caught in a swift current as the high tide came in, prompting Mark Gorski, 56, from Hazlet to leap into the creek and help. Sean Stead, 49, of Middletown tried to help when Gorski was also pulled by the current.
Both Perry and Gorski were eventually pulled under the water while Williams held on to a piling ,Tristao said. Hazlet police patrolmen William Marvel and Patrick Kiley got Williams and Stead out of the creek. Williams was later hospitalized at Bayshore Medical Center in Holmdel, where he was in stable condition.
Divers from the Maritime Emergency Response Team of the Monmouth County Sheriff's Department later recovered Perry and Gorski from the creek.
Tristao said the men were acquaintances. Williams was an avid fisherman on the creek along the Henry Hudson Trail, which leads to the Raritan Bay, Tristao said.
Gorski was remembered by friends on Facebook.
"Mark Gorski, you did what so many others would not, you selfishly reacted not because a life needed to be saved, but because you thought it was the right thing to do. I do not know you, sir, I wish I had though. I love meeting real life heroes," Michael Howlett wrote.
"RIP Mark Gorski. You will be missed by all of us. You died a hero," Ashley Branderburg wrote.
More From WPG Talk Radio 95.5 FM