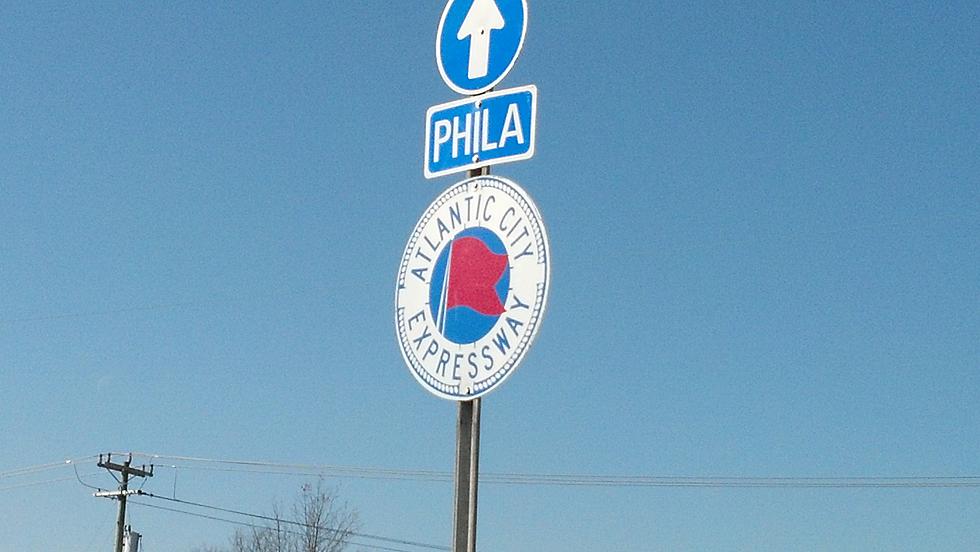 Troopers Arrest Man for DWI, Seize Cocaine on Atlantic City Expressway
Atlantic City Expressway sign / Chris Coleman/Townsquare Media
Officials with the New Jersey State Police say a man from Philadelphia was arrested last weekend following a traffic stop on the Atlantic City Expressway.
Troopers say 23-year-old Sardor Tojiboev of Philadelphia was pulled-over for a traffic violation on the westbound side of the Expressway at mile marker 11.5 in Mays Landing at around 2:45 early last Saturday morning. The trooper at the scene determined that Sardor was under the influence and arrested him for DWI. After further investigation, it was discovered that Sardor was in possession of cocaine and drug paraphernalia. $270 worth of cocaine was seized during the stop.
Tojiboev was charged with possession of cocaine, criminal under the influence, possession of drug paraphernalia, and DWI. He was released pending a future court date.
Charges are mere accusations and the accused is considered innocent until proven guilty.
COVID vaccines: 17 myths, misconceptions and scientific facts
Do any of the vaccines impact fertility? Do they contain a live virus, or change a person's DNA? Here are some of the most rampant social media rumors and the real, verified answers on COVID-19 vaccines currently being distributed in the U.S.
COVID relief for NJ municipalities: How much is your town getting?
The American Rescue Plan signed by President Joseph Biden awards $10.2 billion to New Jersey. Here is a a county-by-county and town-by-town breakdown.