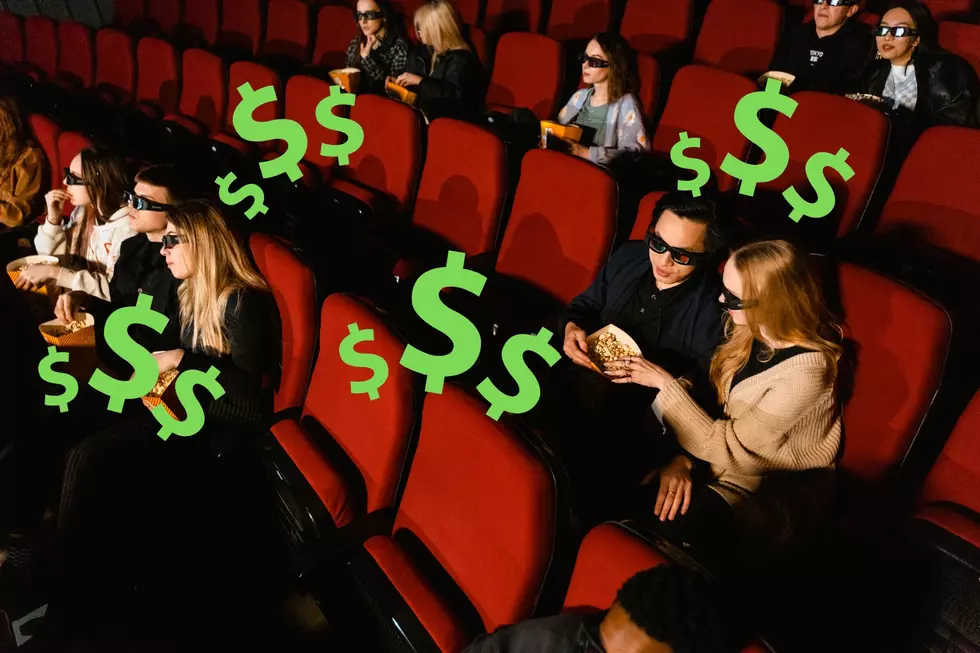 Want to See a New Movie? Big Changes Coming to Many NJ Movie Theaters
Get ready to pay more at some movie theaters in New Jersey - Photo: TSM Illustration
Here is yet another example of common, everyday things becoming more of a headache.
For many, going to the movies is a very fun experience (at least for those that still go to the movies instead of watching a new blockbuster at home on a 200-inch TV with a sound system that people four blocks away can hear).
You buy a ticket, you grab a snack ($9, please) and a drink (that'll be another $9, thank you very much), you head into a theater, find a seat, kick back, and enjoy the show.
Well, pretty soon, that'll be changing.
AMC Theatres, which owns numerous movie houses across the Garden State and beyond, has announced that it's rolling out a new ticket pricing system based on seat location.
Yes, just like going to a concert or a sporting event, you'll be paying more for good seats at a movie soon.
That means if you like sitting sorta-kinda in the middle for the best possible view, keep your credit card handy.
According to FOX Business Network, here's how the three levels of pricing will work.
Standard Sightline -- most common in theaters; will cost the same as a traditional ticket.
Value Sightline -- the seats in the front row and select ADA seats will be cheaper than Standard Sightline tickets. This pricing is only available to AMC Stubs members.
Preferred Sightline -- typically in the middle, will cost the most.
The tiered pricing will, apparently, start after 4 PM, so if you catch a movie early in the day, you might catch a break at the box office.
The new initiative, which was already rolled out in certain locations, will be expanded to all AMC theaters by the end of this year.
Executive Vice President Eliot Hamlisch said to NPR,
Sightline at AMC more closely aligns AMC's seat pricing approach to that of many other entertainment venues, offering experienced-based pricing and another way for moviegoers to find value at the movies.
Remembering 21 Old South Jersey Drive-in Movie Theaters and What's There Now
South Jersey used to have nearly two dozen drive-in movie theaters -- now, only one remains. Let's take a look at those old theaters and what has replaced them.
Exclusive (Outside) Photos of the Old Plaza Cinema XXX-theater in Turnersville, NJ
Let's take a look at the old Plaza Cinema movie theater on the Black Horse Pike in Turnersville, Washington Township...
More From WPG Talk Radio 95.5 FM